UV Wise Brightening
Multi Protector
Low-irritation sunscreen
granting comfortable protection
and skin brightening properties.
UV WISE BRIGHTENING
MULTI PROTECTOR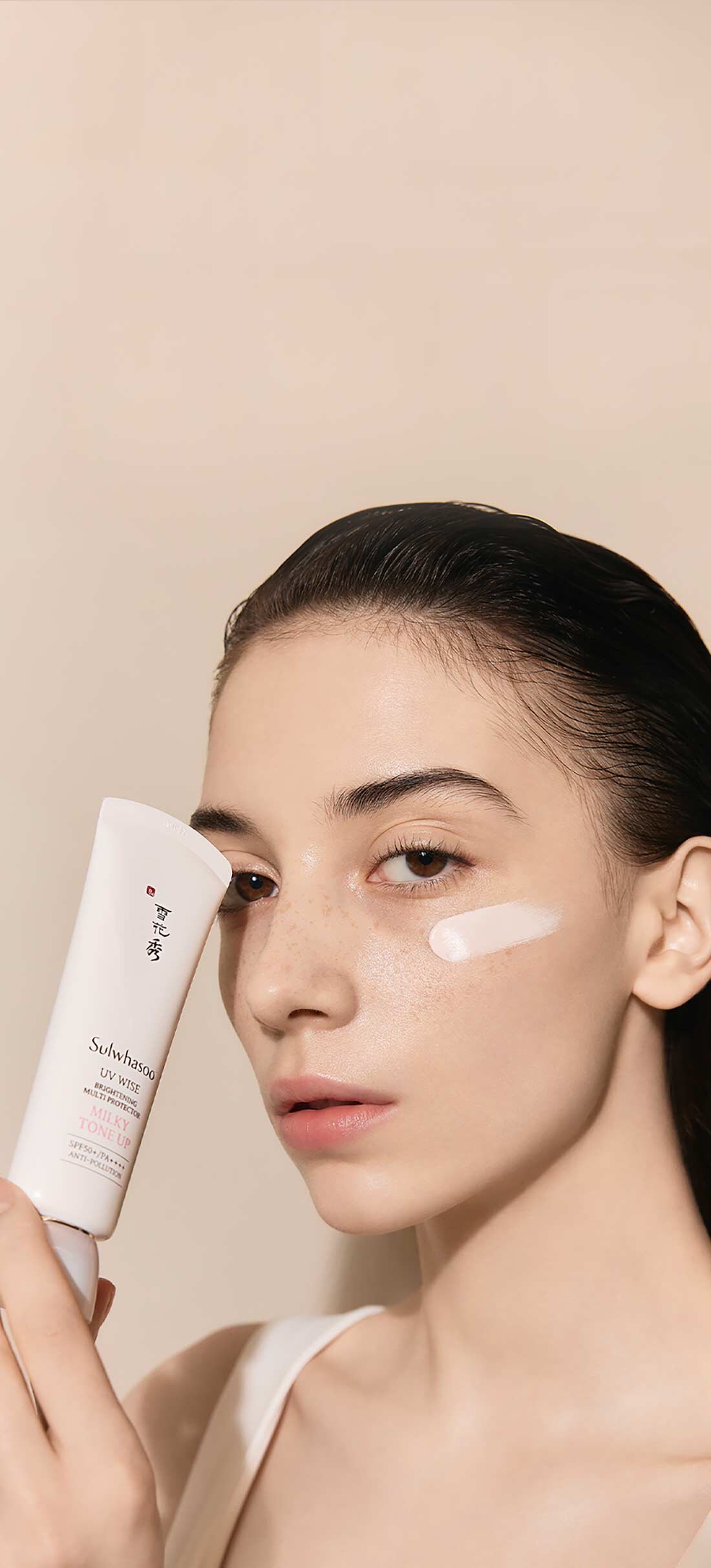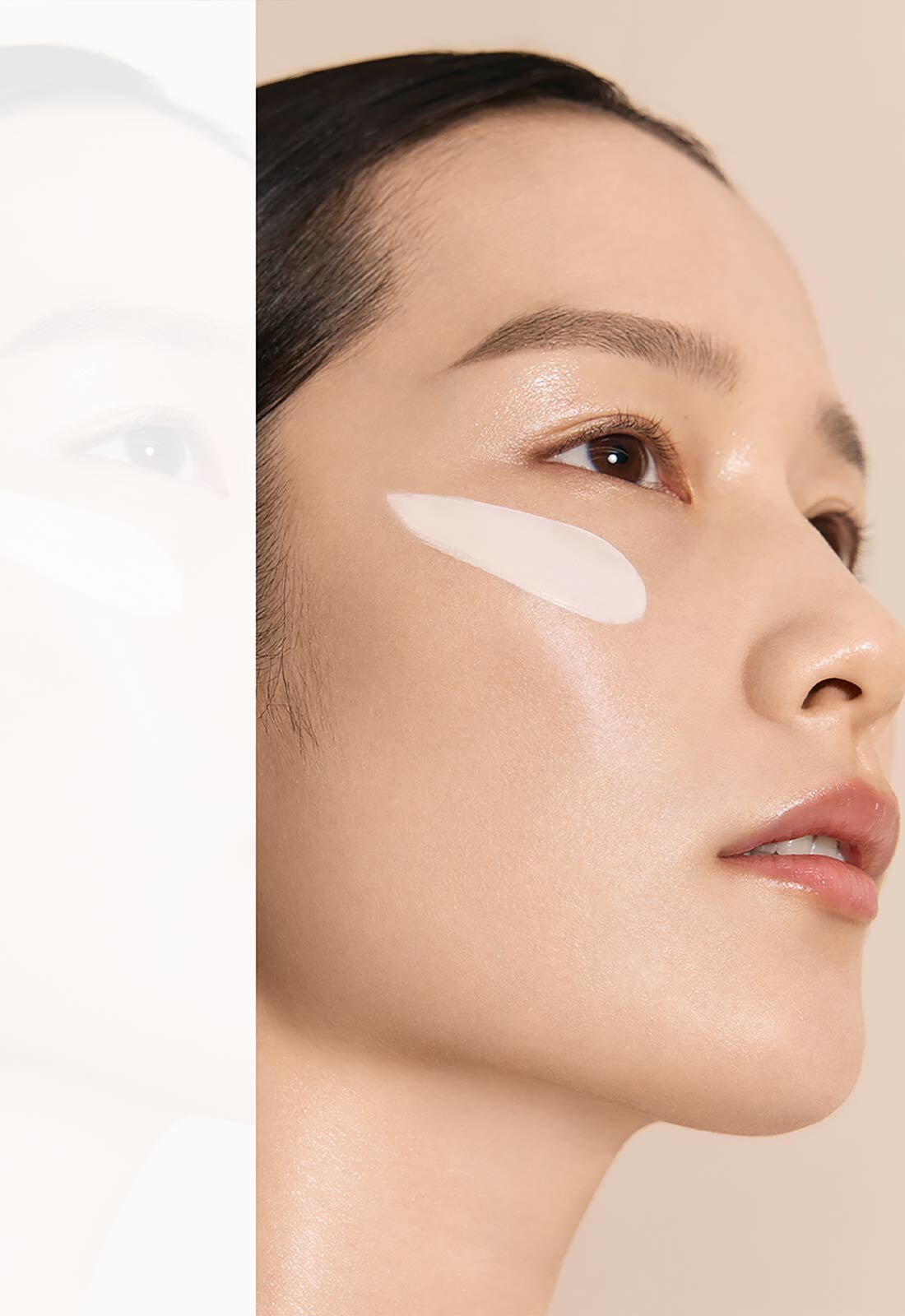 TRIPLE-LAYER SKIN SHIELD
For skin brightening and soothing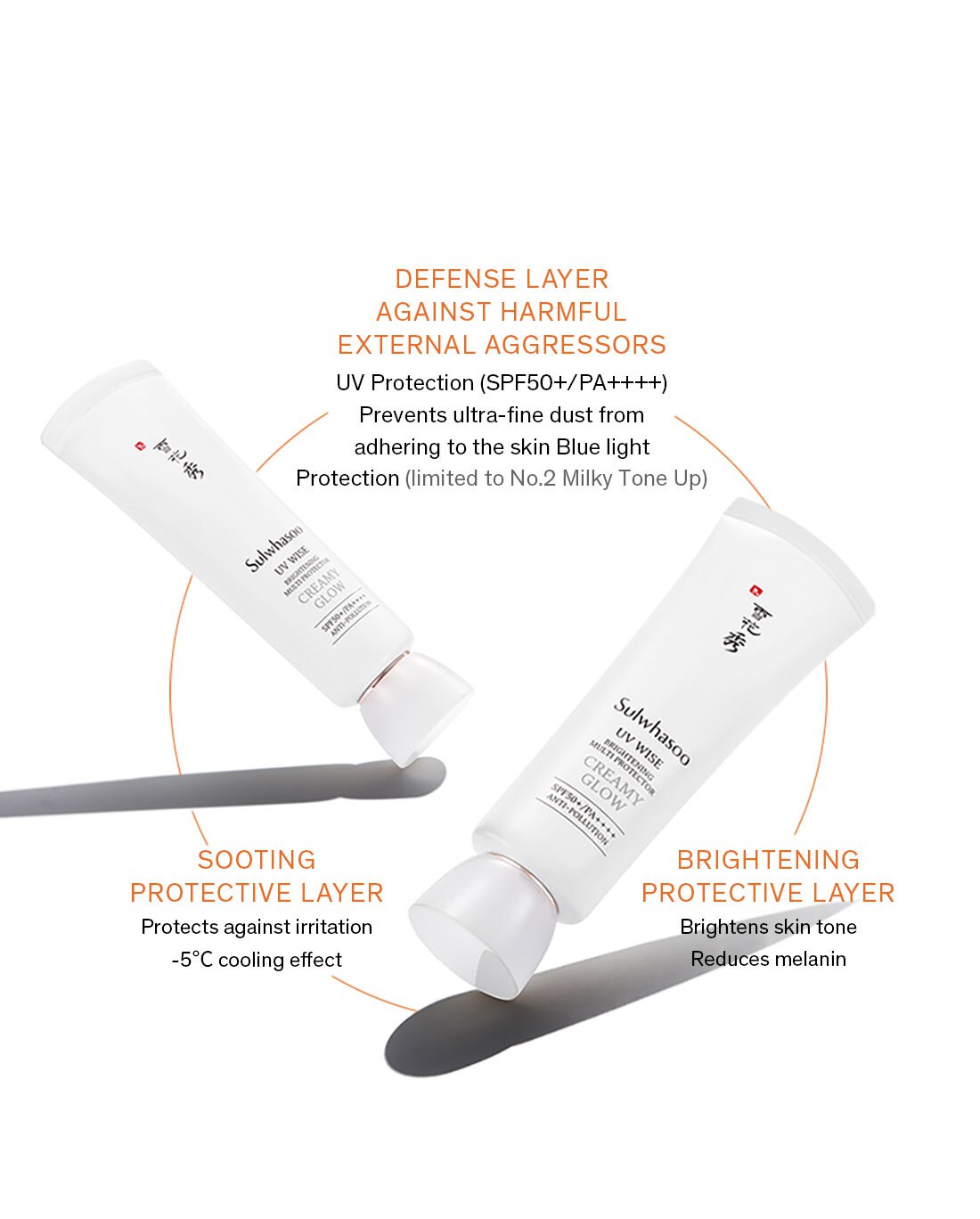 DEFENSE LAYER
AGAINST HARMFUL
EXTERNAL AGGRESSORS

UV Protection (SPF50+/PA++++)
Prevents ultra-fine dust from
adhering to the skin Blue light
Protection
(limited to No.2 Milky Tone Up)

SOOTING
PROTECTIVE LAYER

Protects against irritation
-5℃ cooling effect

BRIGHTENING
PROTECTIVE LAYER

Brightens skin tone
Reduces melanin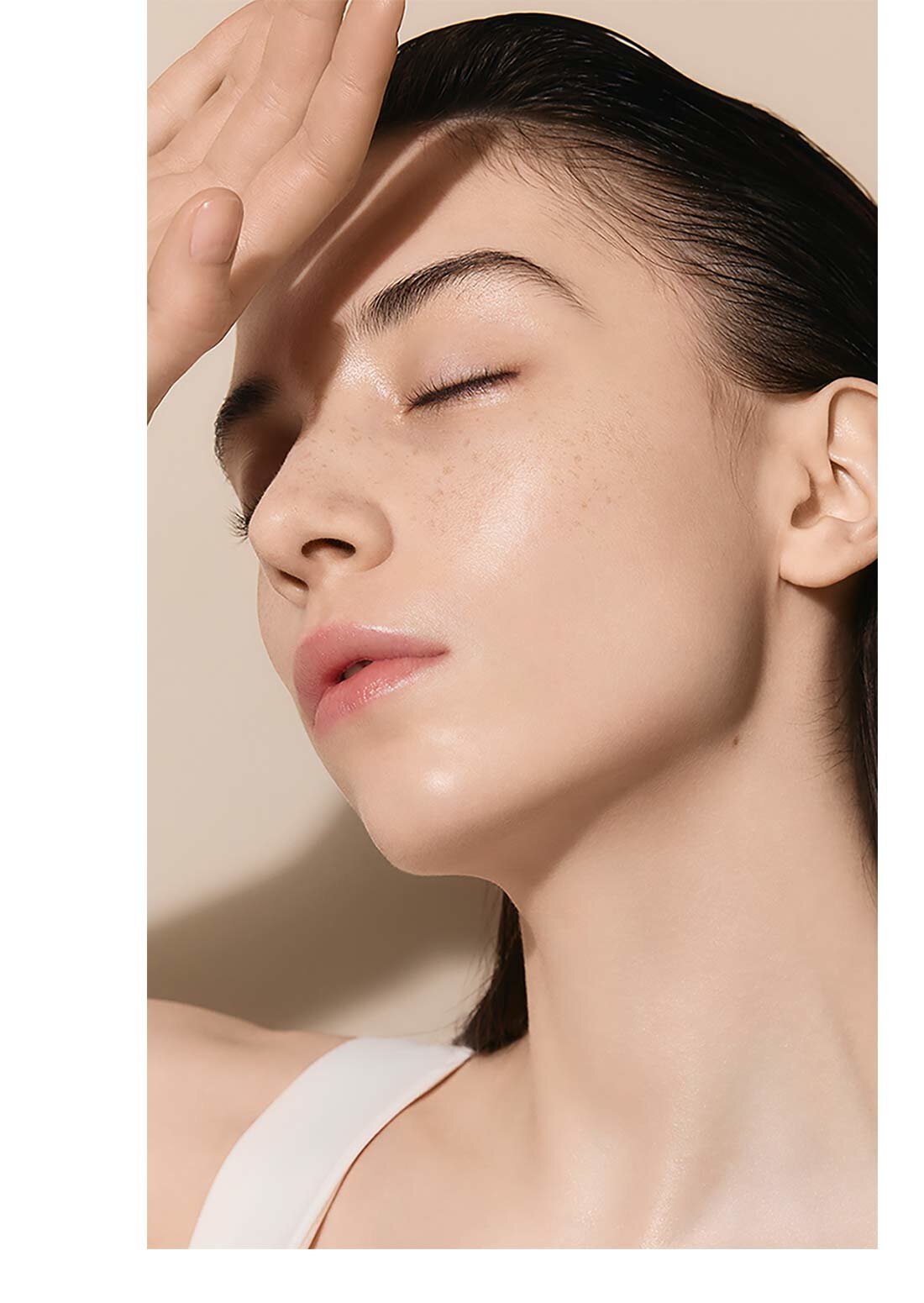 ANTI-POLLUTION SUNSCREEN (SPF50+/PA++++)
This powerful sunscreen protects against
ultra-fine dust and blue light* as well as UV rays
* Limited to No.2 Milky Tone UP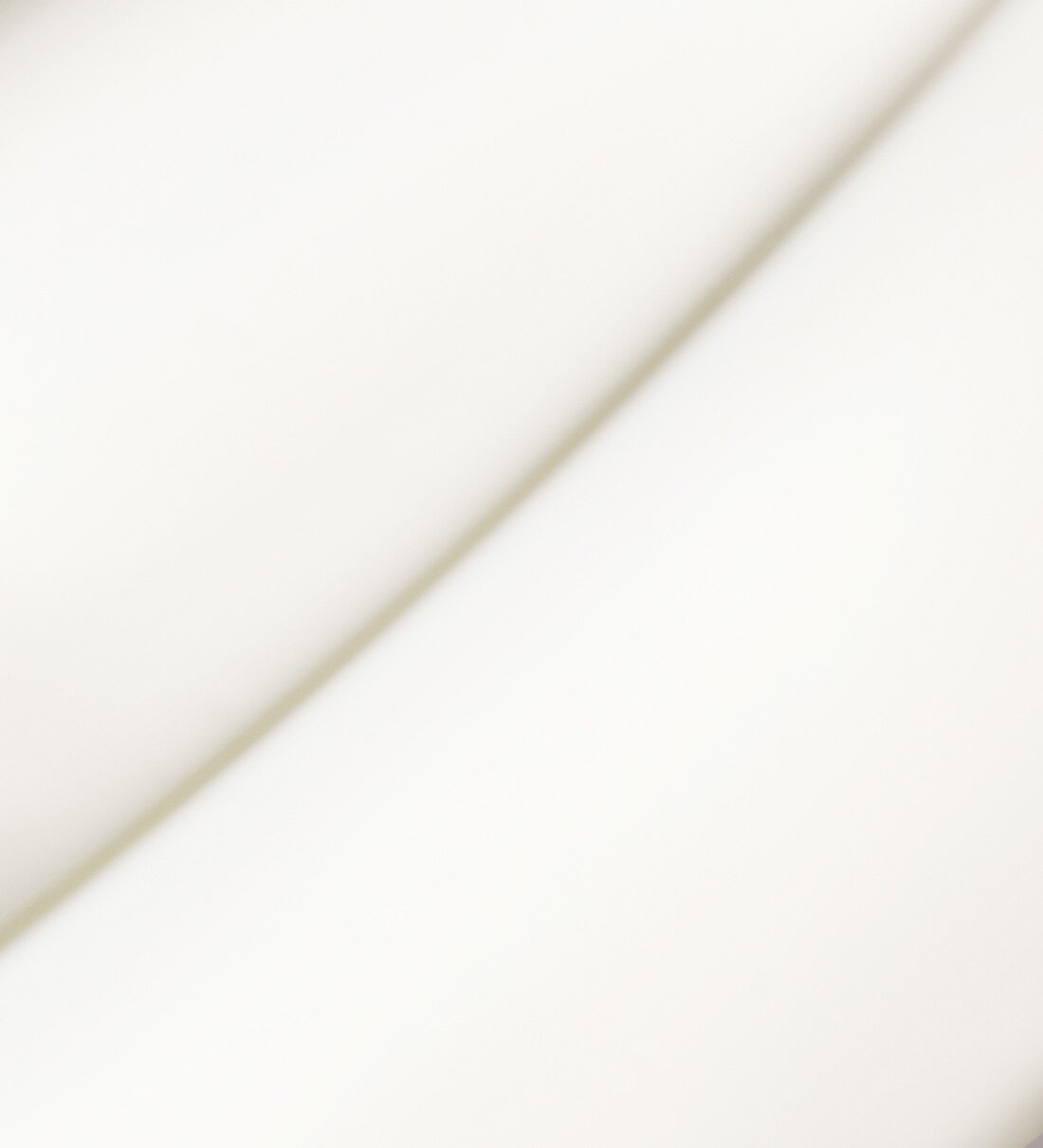 A SKIN SOOTHING SOLUTION
FOR IRRITATIONS
FROM UV AND HEAT EXPOSURE
Combining state-of-the-art UV protection and
proprietary herb-based heat-irritation care,
Sulwhasoo's Snowise Formula™ cools down and
soothes skin after UV and heat exposure.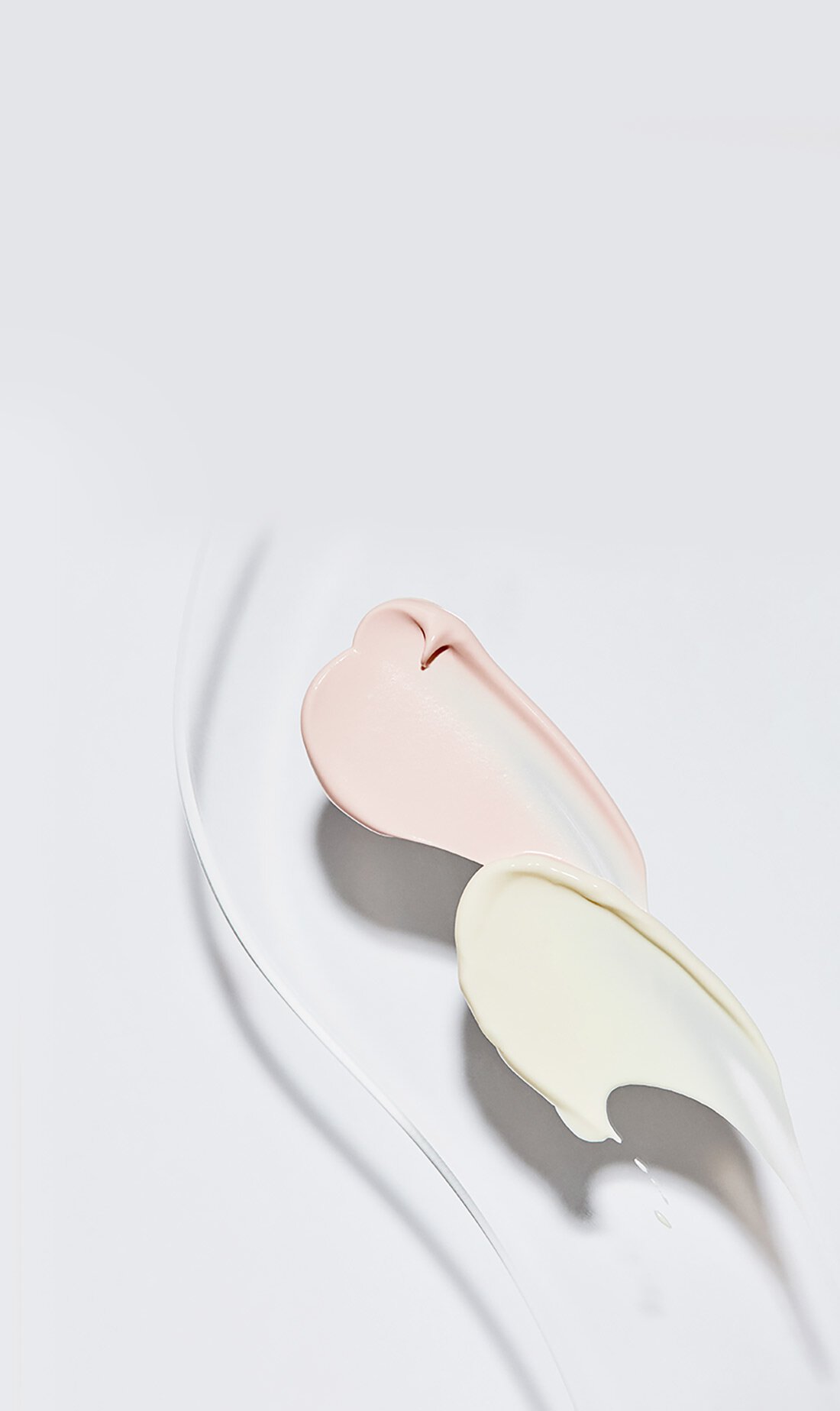 BRIGHTER
AND MORE LUMINOUS SKIN
WITH EACH USE
Infused with Melasolv™, a powerful skin brightening ingredient born out of AmorePacific's two decades of brightening research, the multi-tasking Sunscreen reduces the appearance of and brightens skin with each additional use.
BRIGHTER SKIN

REDUCED MELANIN

8-HOUR LONG
TONE-UP EFFECT
(LIMITED TO NO.2 MILKY TONE UP)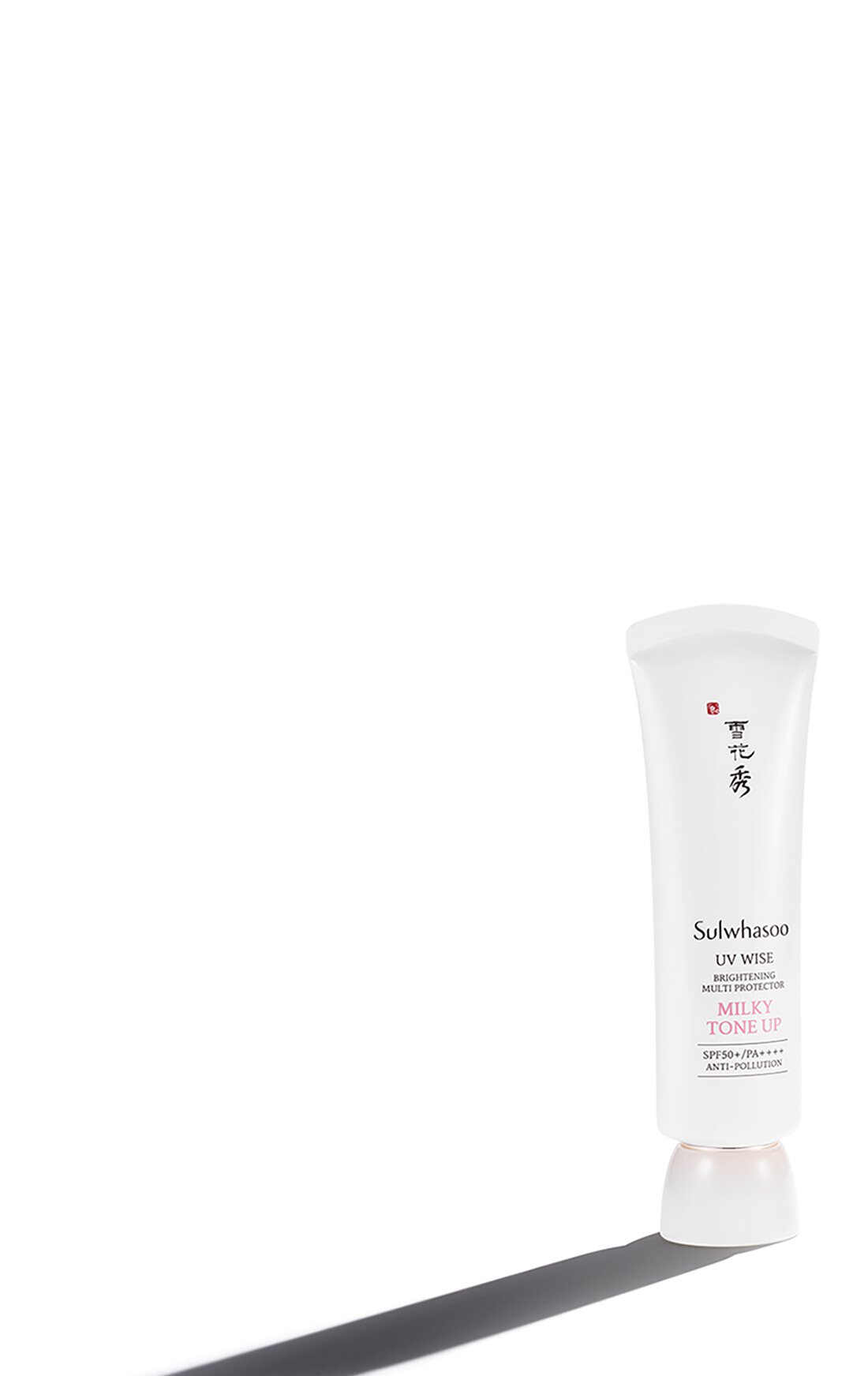 Enjoy instant tone-up and uneven skin tone correction
effects with No.2 Milky Tone Up, which doubles up
as an excellent makeup primer.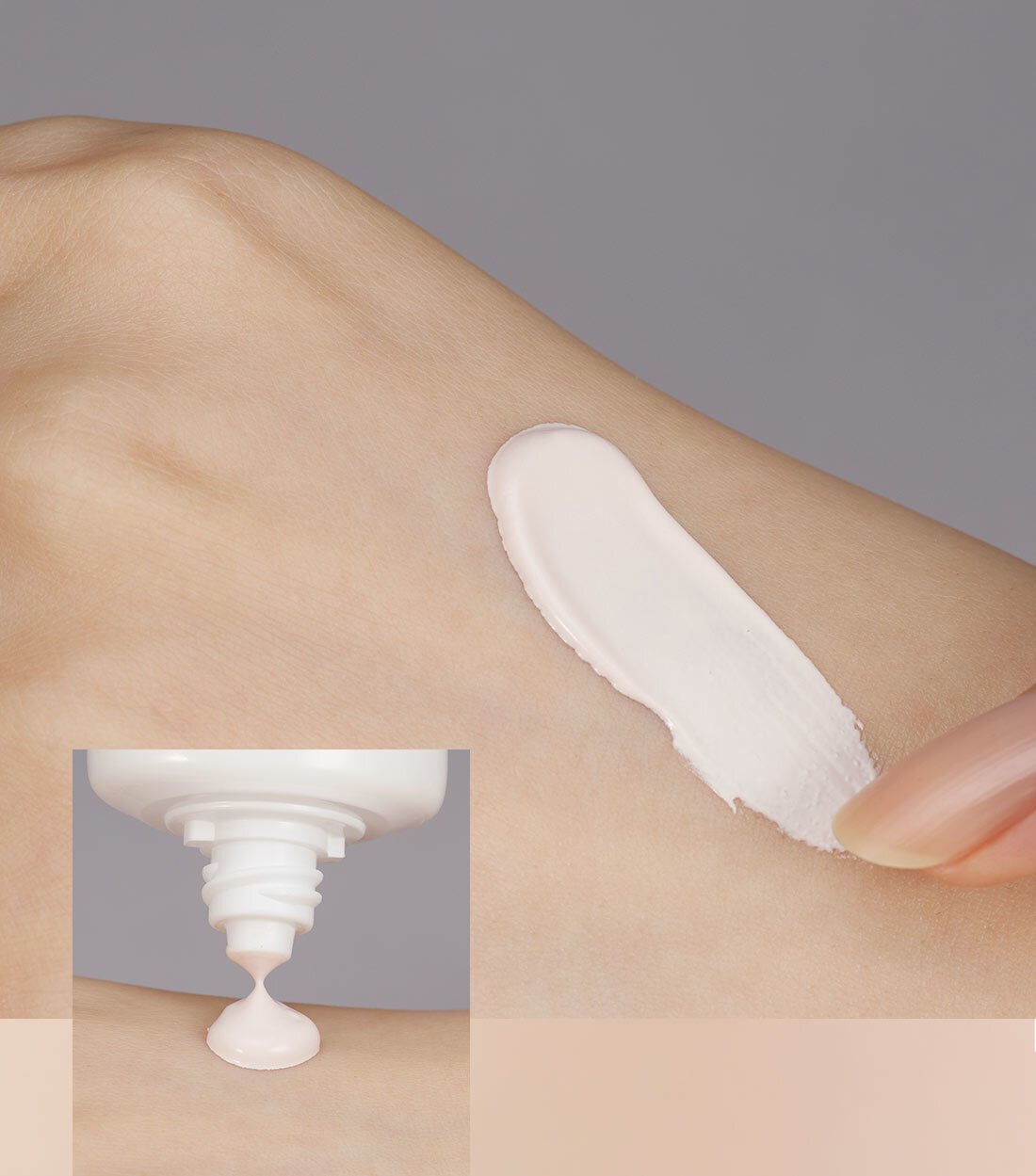 GENTLE SUNSCREEN
THAT IS LESS LIKELY TO IRRI-
TATE YOUR EYES
This sunscreen is gentle enough for irritated skin
by external stressors with no burning or stinging
eyes left behind.
Hypoallergenic tested
Dermatological tested
HET-CAM Tested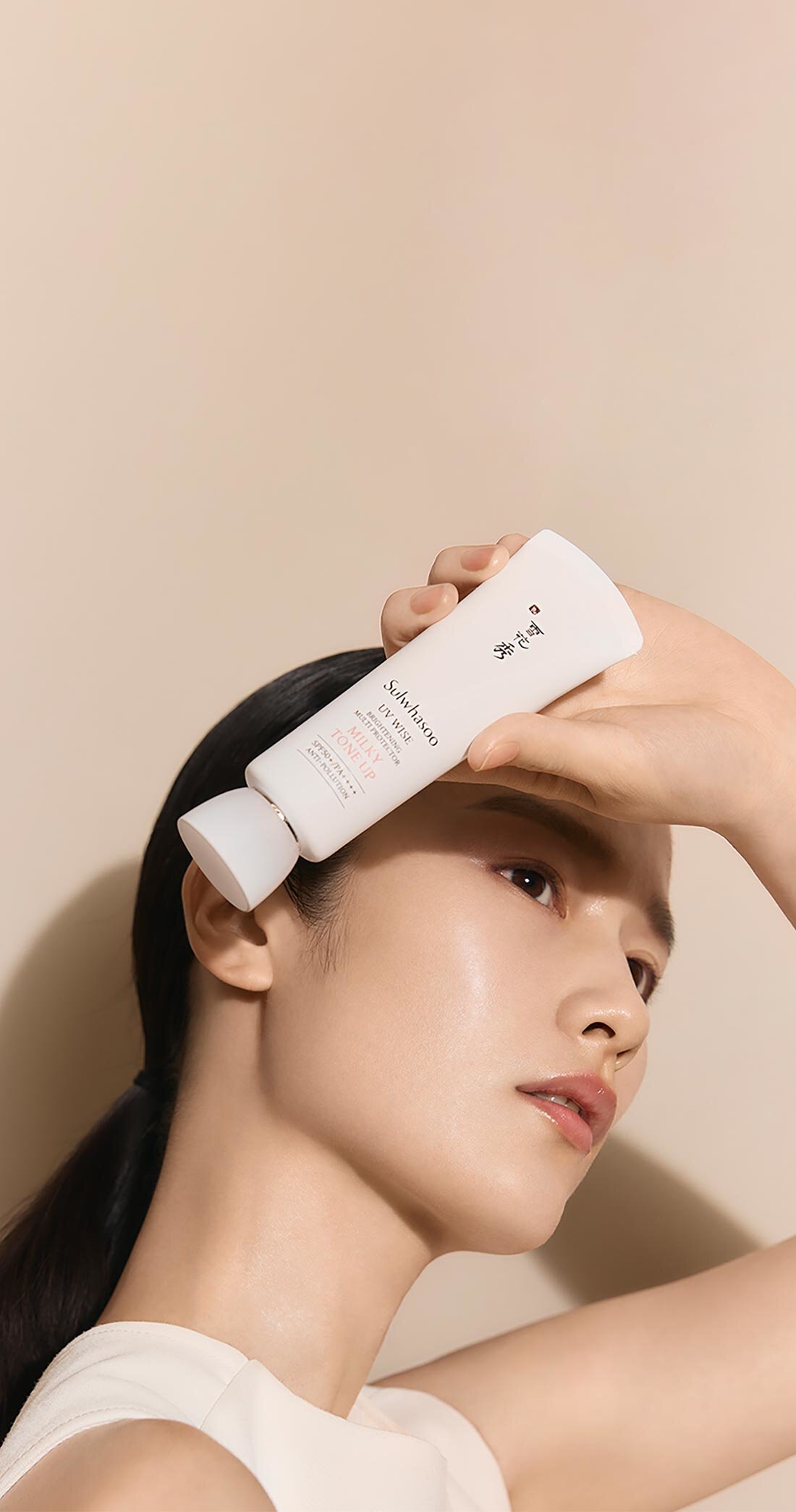 A SUNSCREEN
THAT KEEPS YOUR SKIN DEWY
FOR DEWY AND GLOWY PROTECTIONNO.1 CREAMY GLOW
The moisture-rich texture gently
adheres evenly to dry skin for a
smooth, luminous glow.
FOR SKIN BRIGHTENING AND
REFRESHING PROTECTIONNO.2 MILKY TONE UP
The refreshing texture,
coupled with a tone-up color perfect
for creating a vibrant canvas,
keeps your skin bright and fresh.