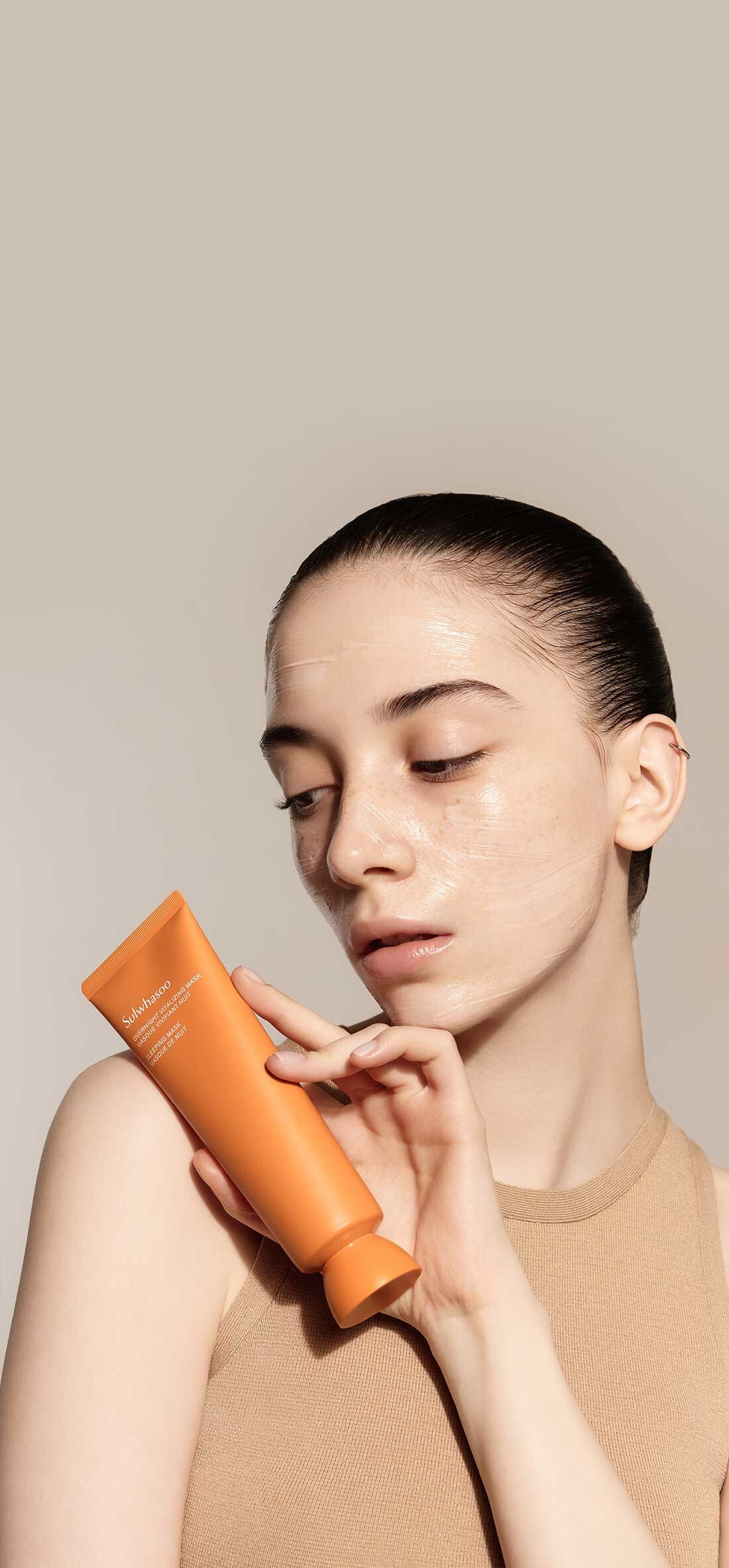 EXPERIENCE
VISIBLY VITALIZED SKIN
IN THE NEXT MORNING
OVERNIGHT VITALIZING MASK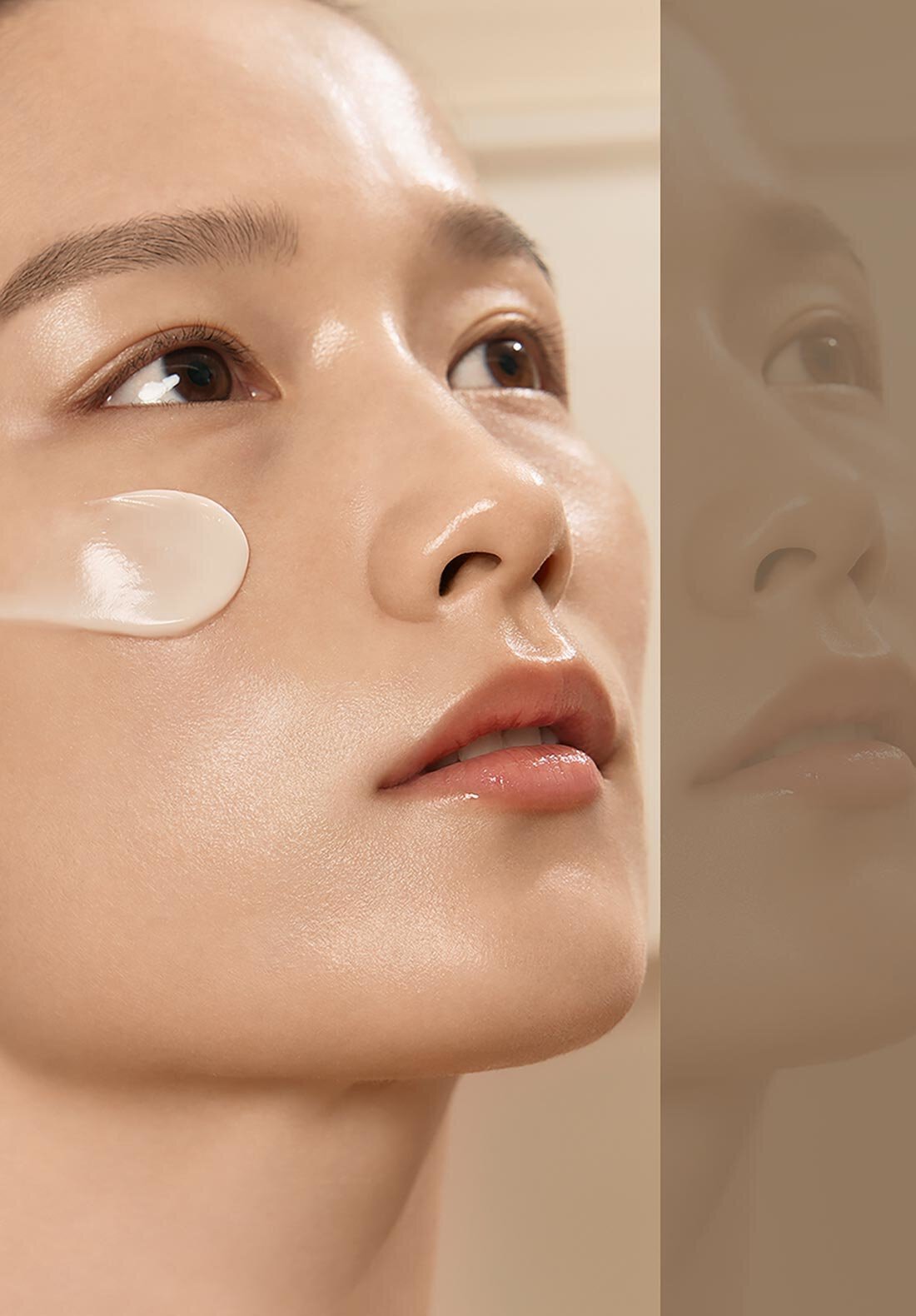 VISIBLY VITALIZED
DURING SLEEP
Experience visibly vitalized skin in the next
morning. For making your skin comfortable
during sleep, dermatologically friendly texture
builds hydrated yet unstuffy moisture barrier to
reduce moisture loss of skin and absorb nutrition
efficiently for the next morning.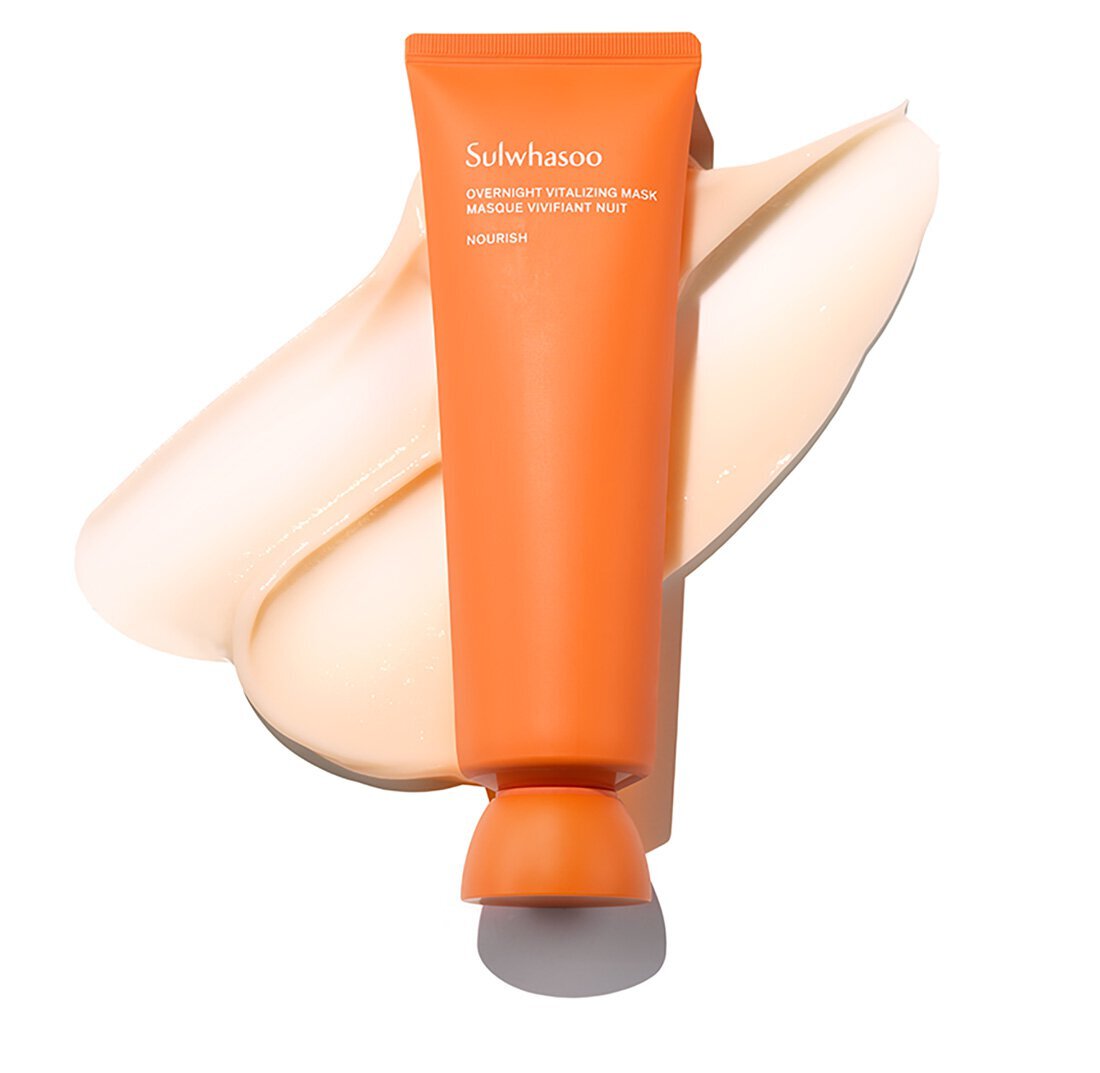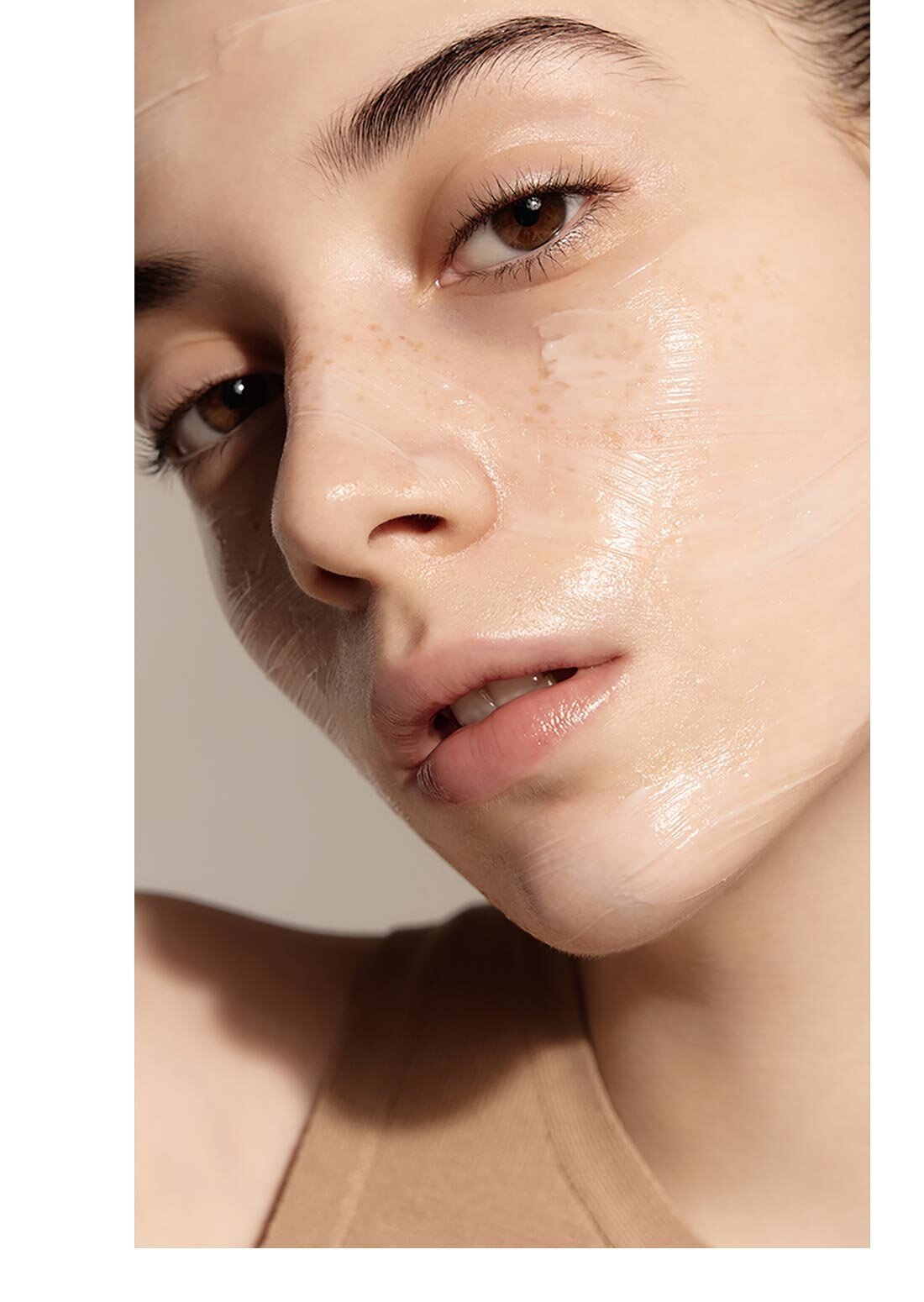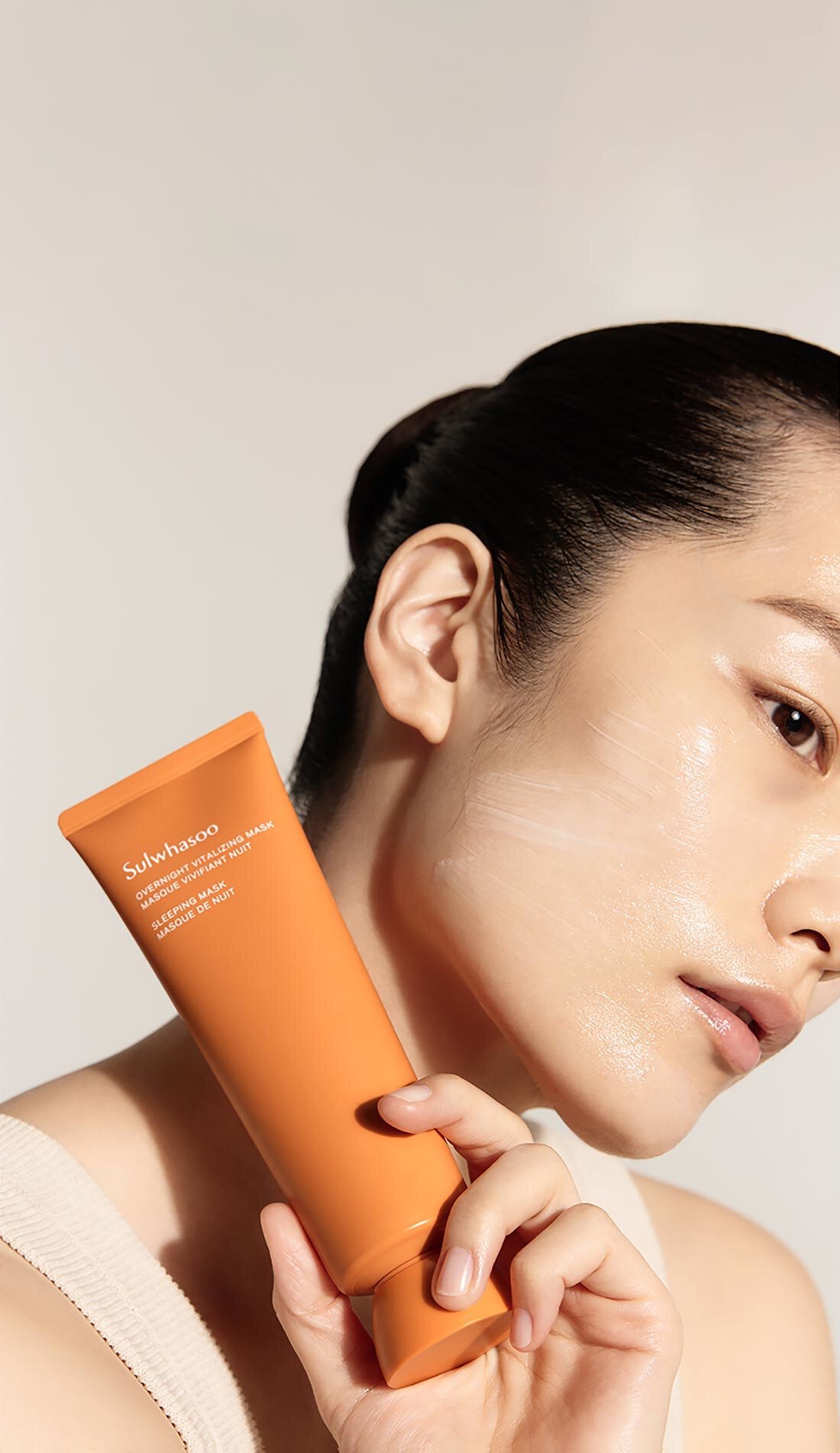 INTENSIVE
HYDRATION AND NUTRITION
DURING SLEEP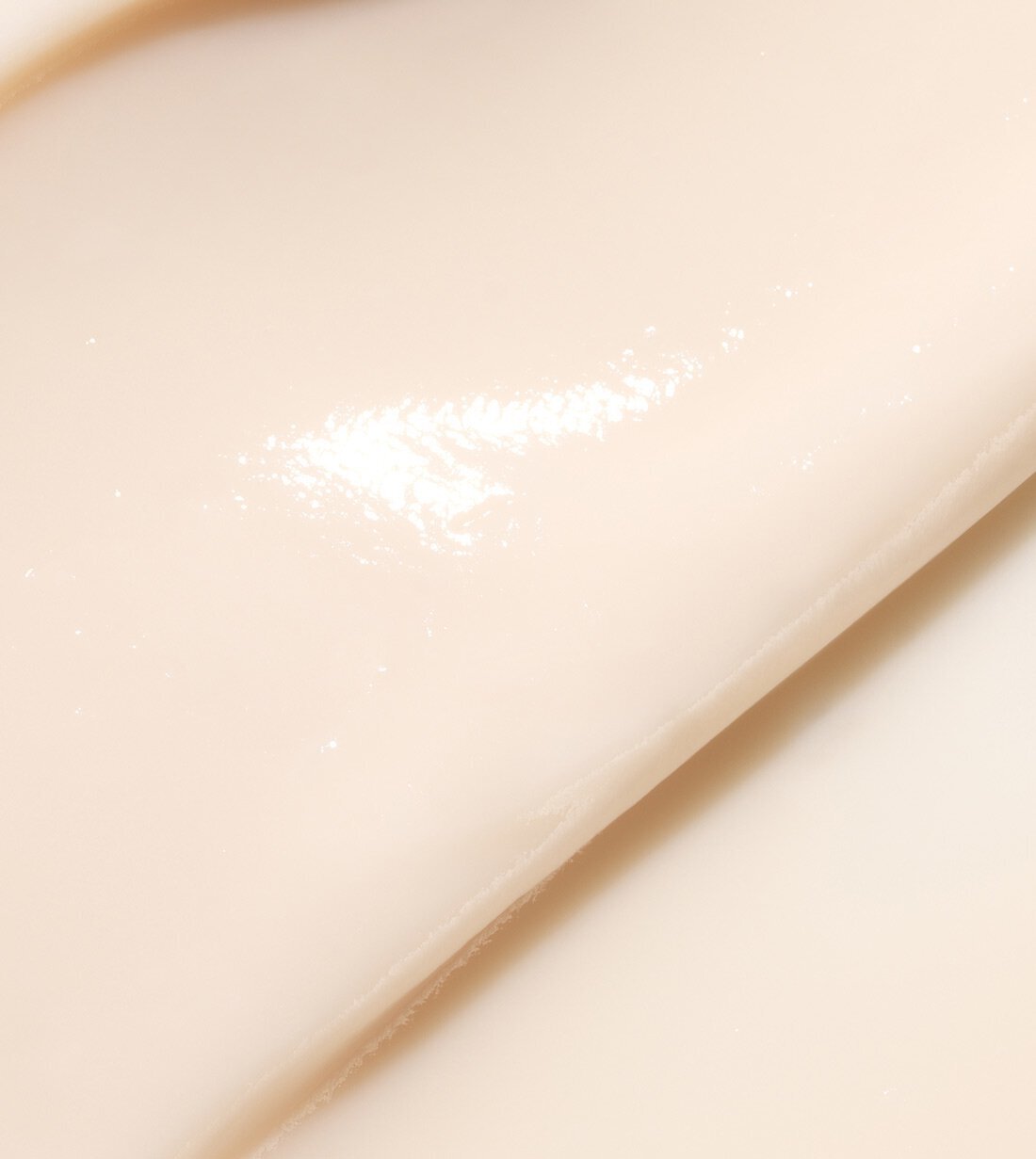 Overnight Vitalizing Mask is
formulated with Nutritive RED Elixir™,
a blend of skin-barrier-boosting jujube
and antioxidant-rich pomegranate extract,
sates sufficient hydration and nutrition
to reinforce skin barrier during sleep.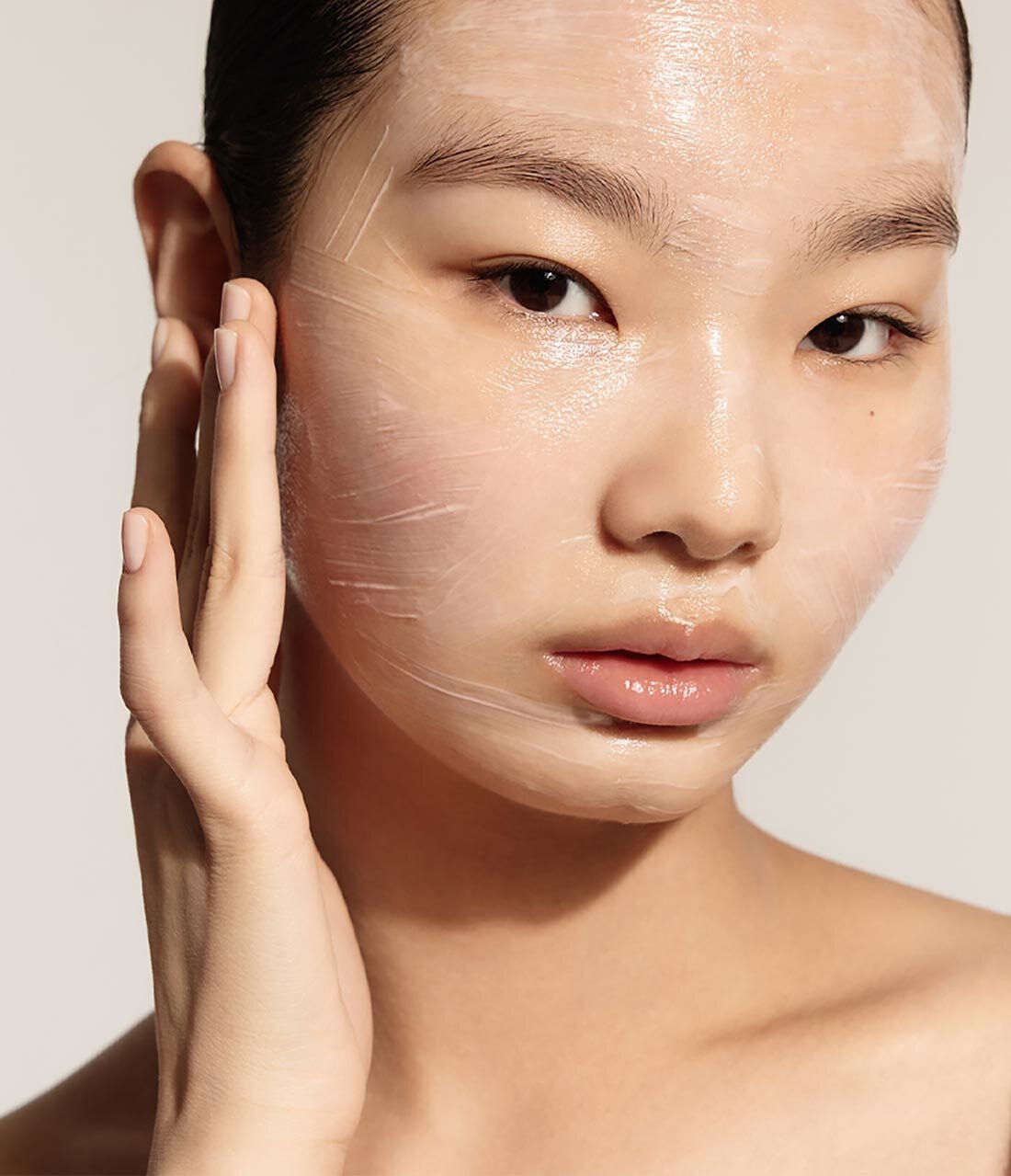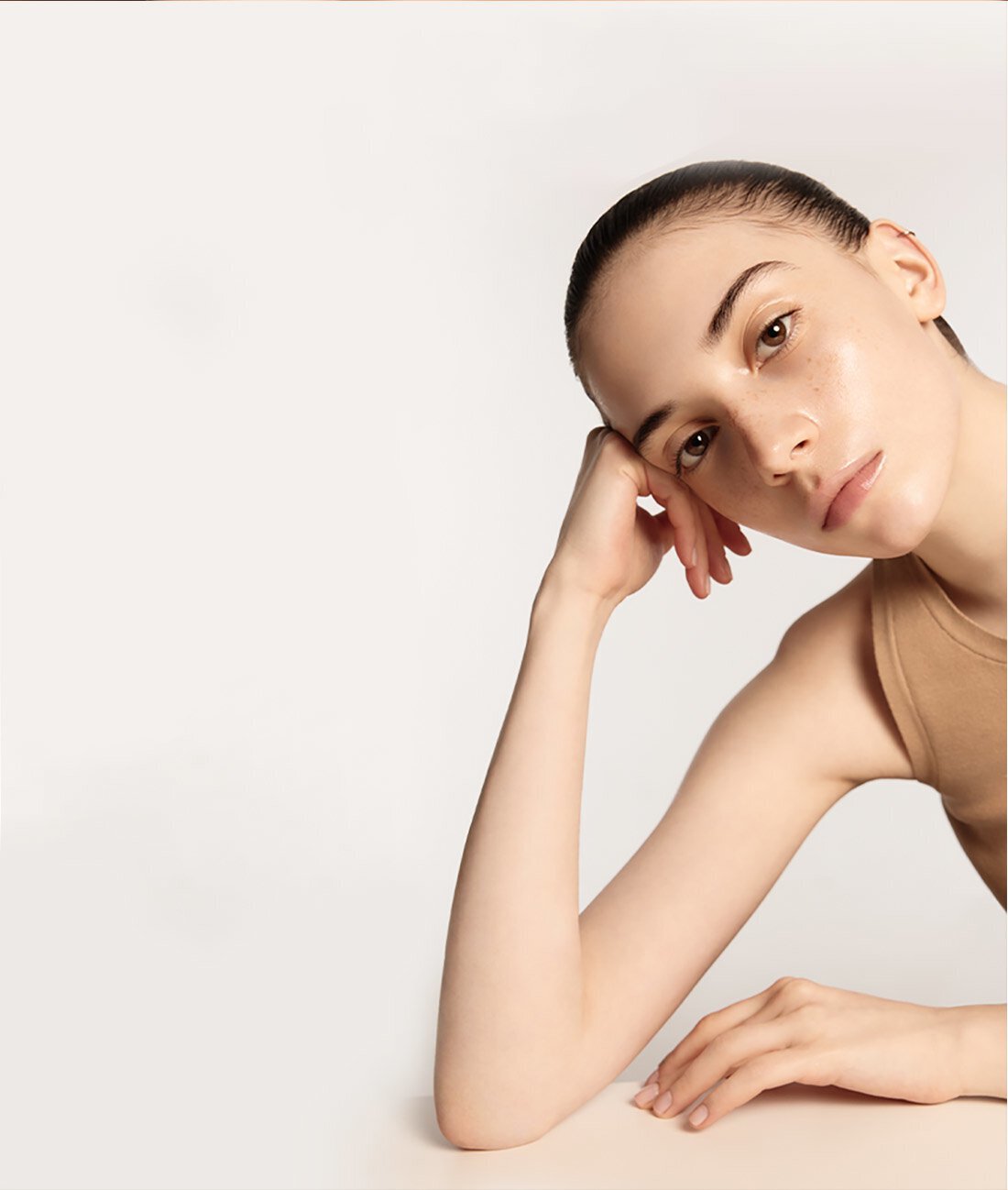 SAID VISIBLY
VITALIZED

EXPERIENCED
SKIN FEELS DENSER

AGREED SKIN LOOKS
FIRMER

SAID DEAD SKIN CELLS
REMOVED
From HUT's of 45 Korean women (ages 30 to 49),
conducted from January 9 to 16, 2020,
by ACORN, Korea
OVERNIGHT VITALIZING MASK
EXPERIENCING THE REGIMEN
FOR THE BEST RESULT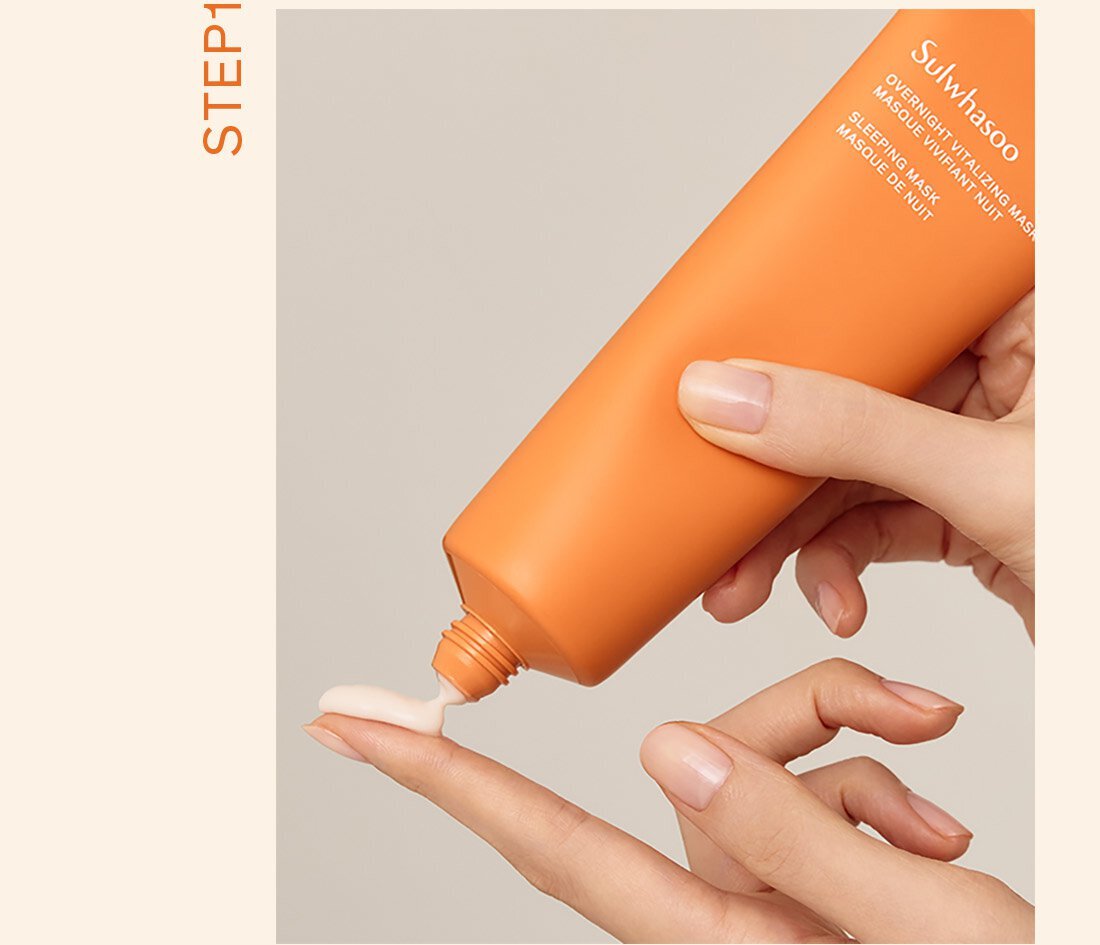 After cleansing at night,
take a quarter-size of cream type mask
onto the palm of the hand,
and apply thoroughly to cover face in the last step
of skincare regimen.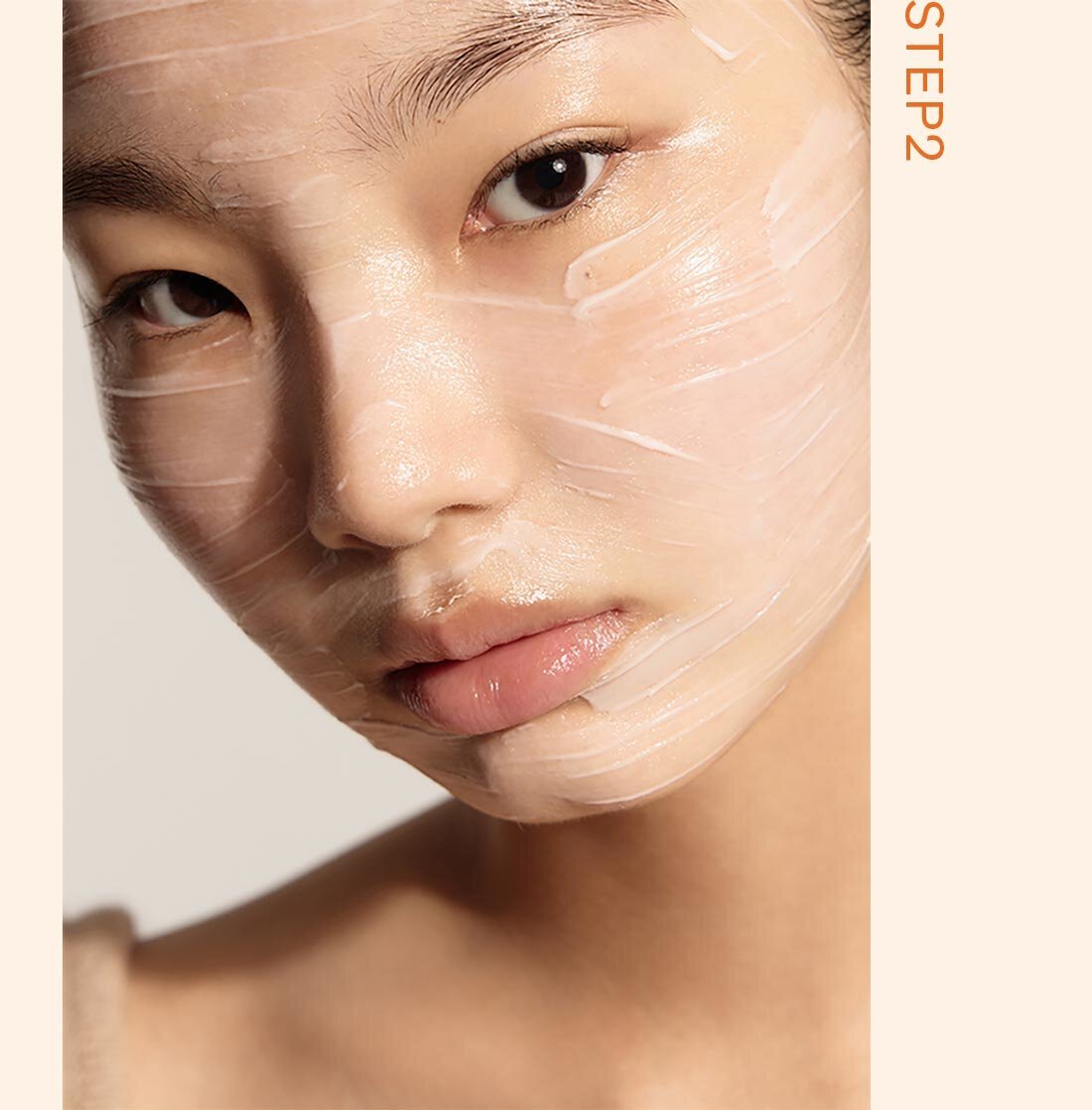 Wait until formula is absorbed for 5 minutes
and leave it onto face during sleep.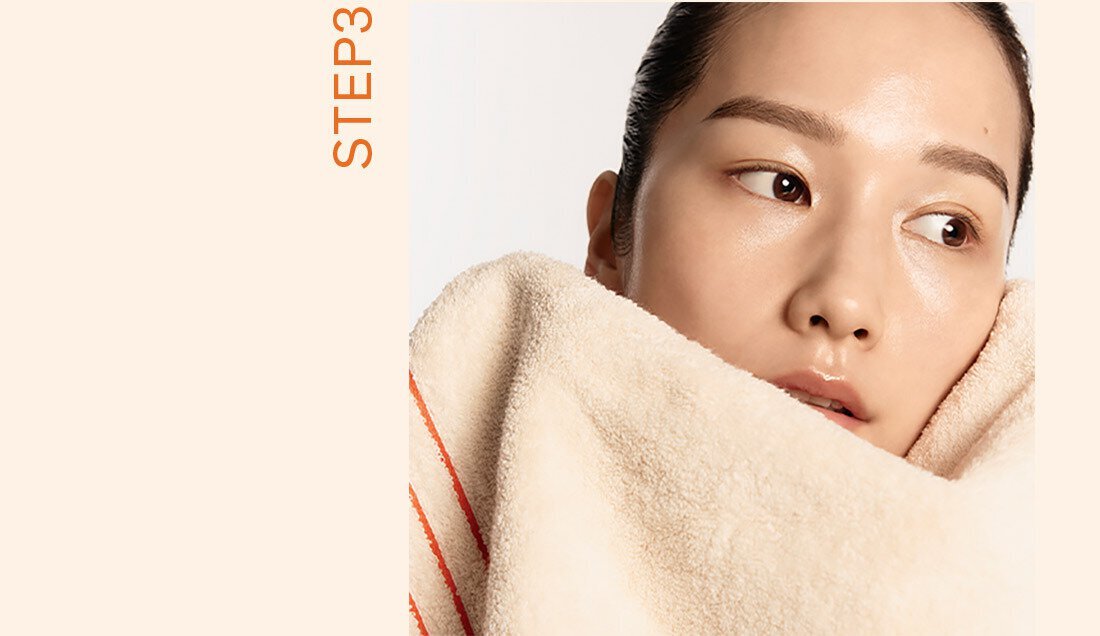 The next morning, rinse off with lukewarm water.
You can experience nutrition-enriched and vitalized skin.
*Use 2 to 3 times a week for the best result.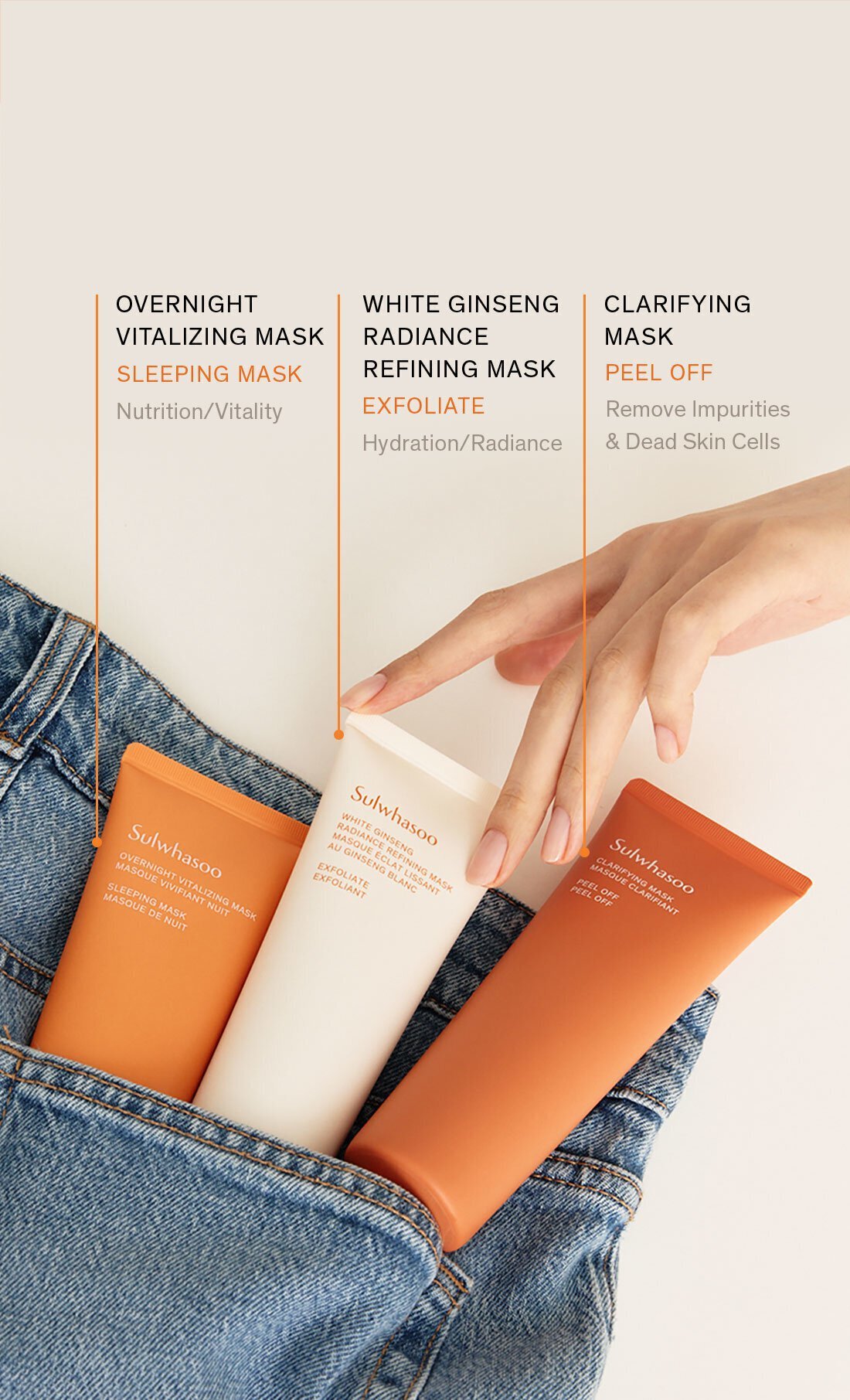 Overnight vitalizing mask / SLEEPING MASK / NUTRITION / VITALITY
WHITE GINSENG RADIANCE REFINING MASK / EXFOLIATE MASK / HYDRATION / RADIANCE
Clarifying mask / PEEL OFF MASK / REMOVE IMPURITIES & DEAD SKIN CELLS
SULWHASOO
MASK COLLECTION