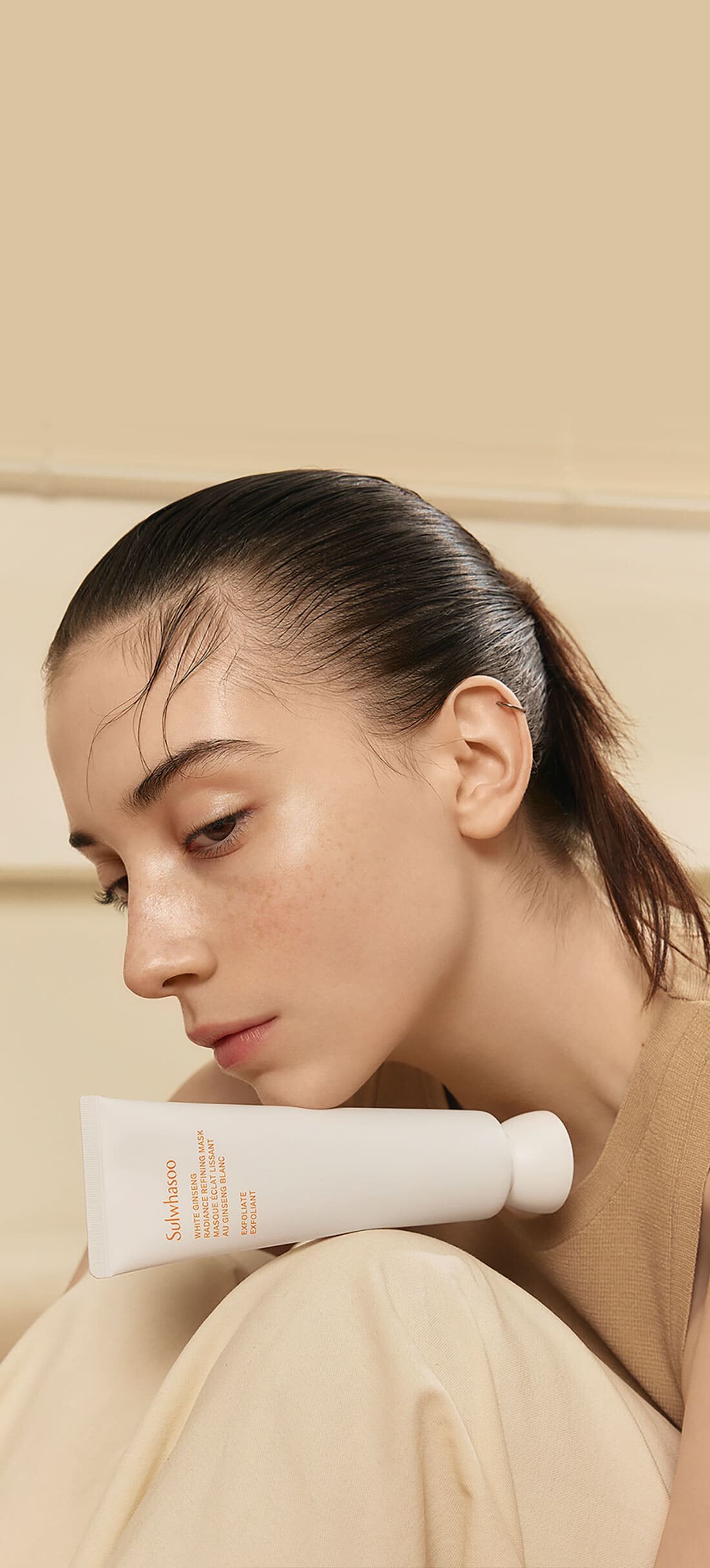 FROM SCRUB TO MASK,
SINGLE ACTION, DUAL APPROACH
IN-SHOWER GEL MASK
WHITE GINSENG
RADIANCE REFINING MASK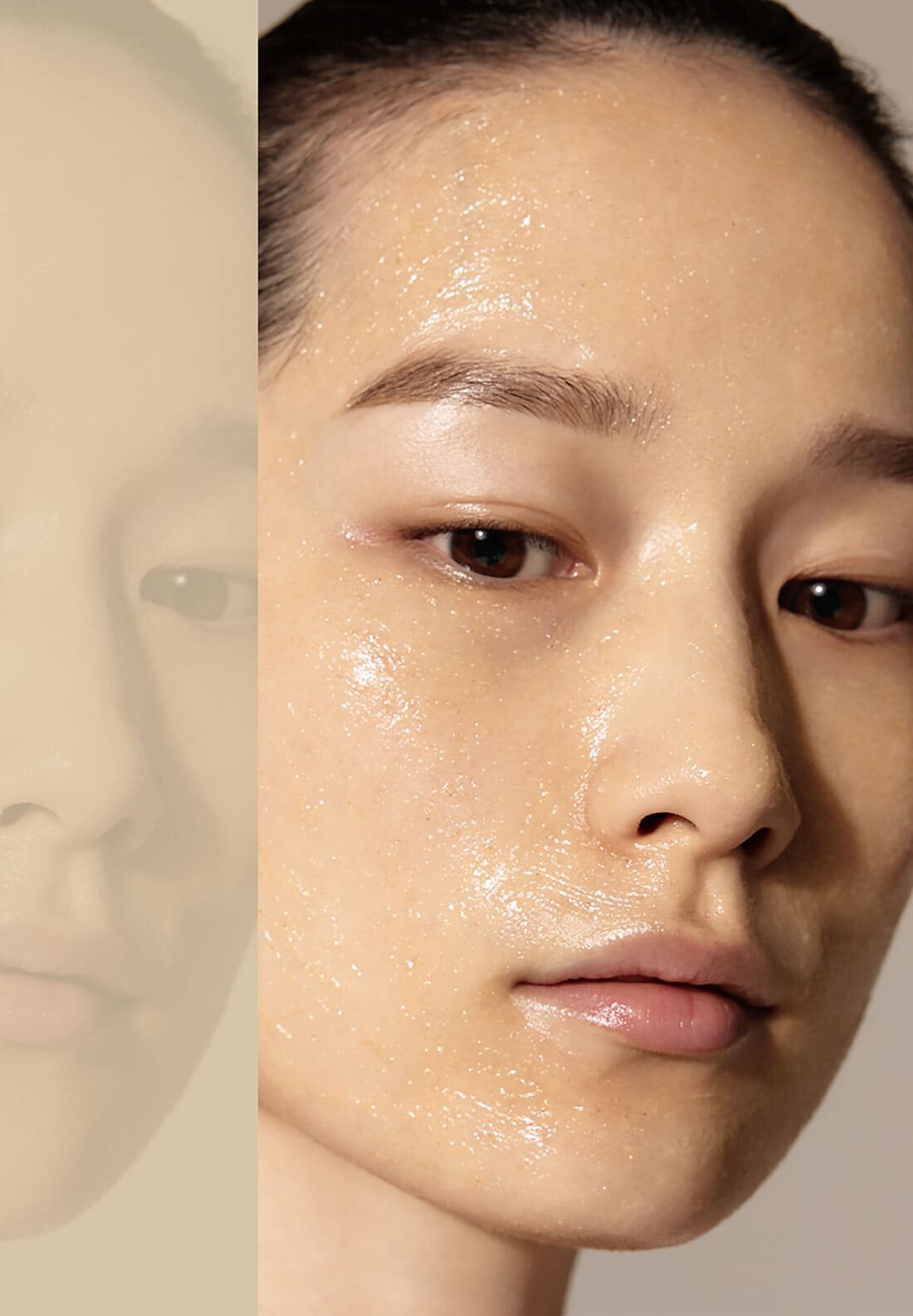 SMOOTHER AND
MORE HYDRATED SKIN
BY GINSENG CRUSH ENRICHED
WITH GOLDEN HONEY
Ginseng crush scrub infused by honey
gently removes dead skin cells and
helps skin cell turnover to prepare your skin
smoother and more hydrated skin condition.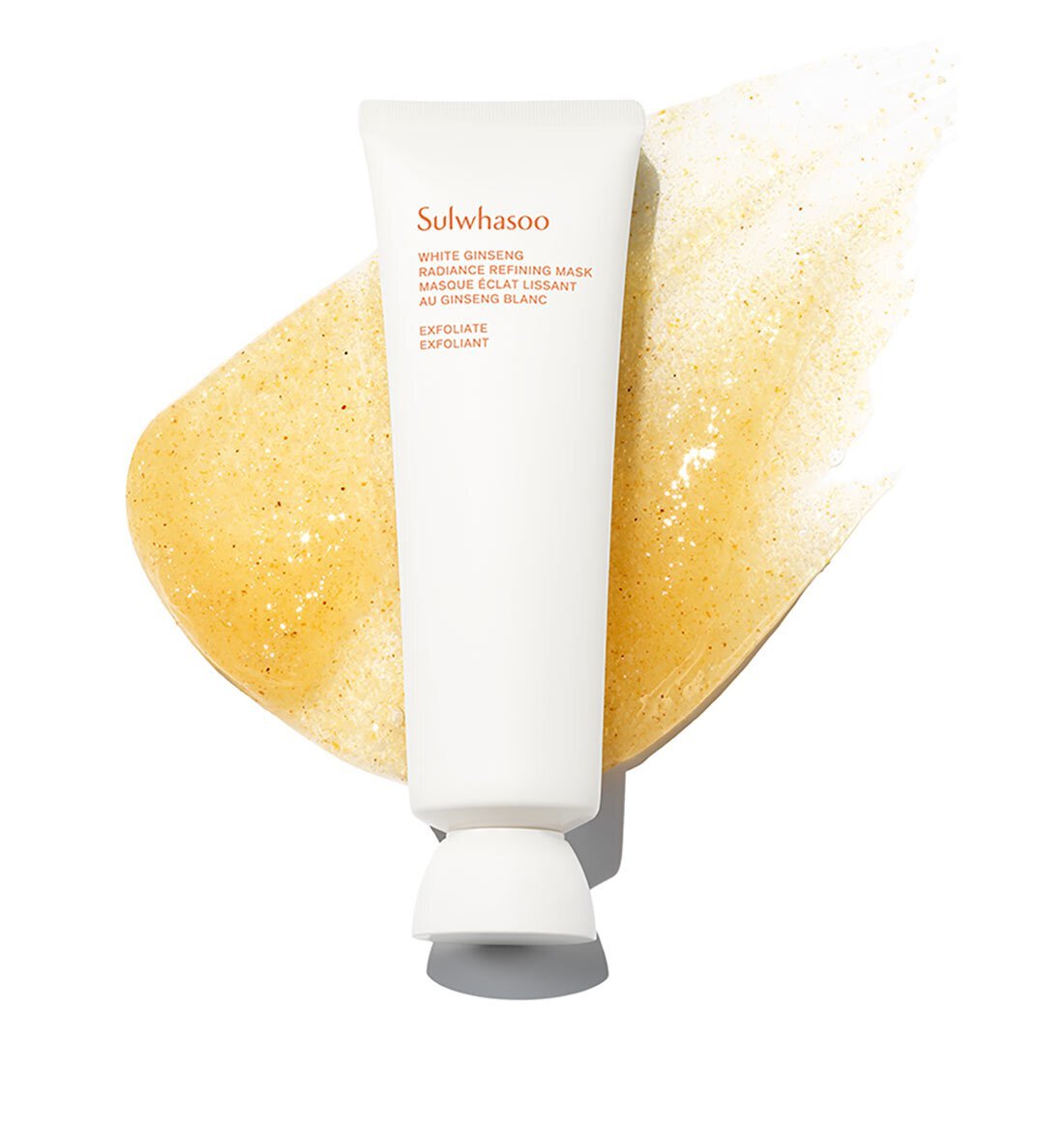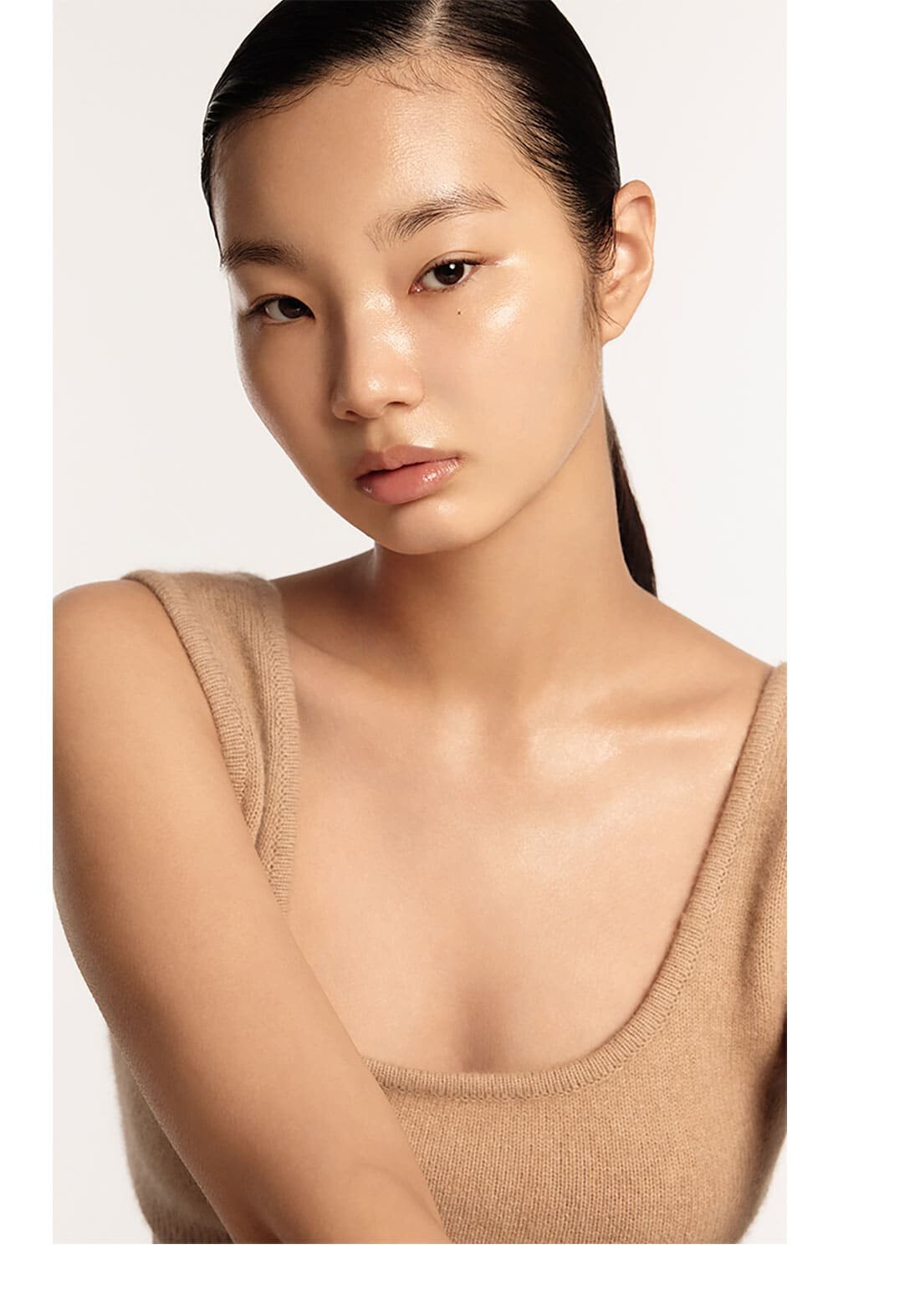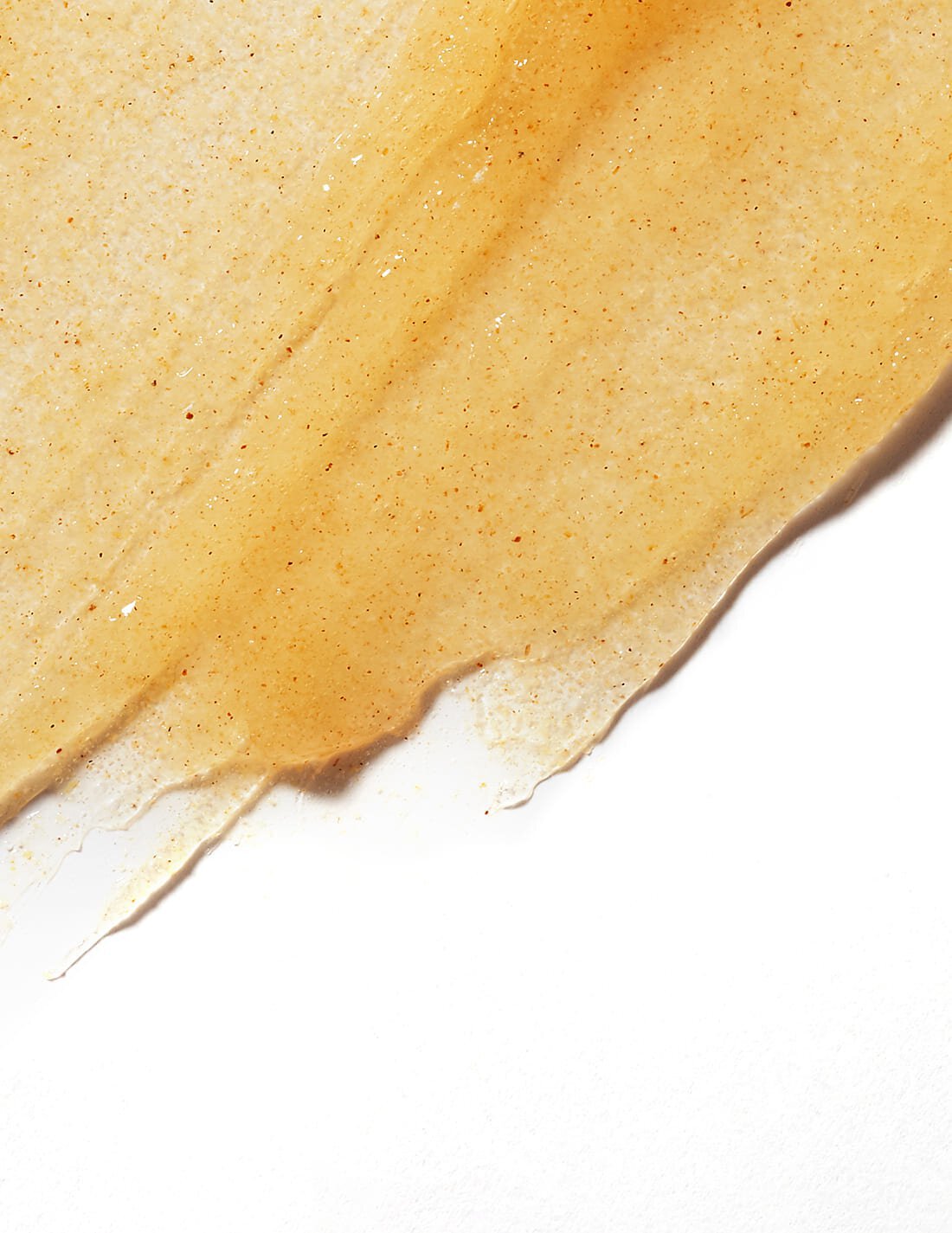 IN-SHOWER MASK GEL
WITH GINSENG CRUSH INFUSED-BY HONEY
WORKS IN JUST 3 MINUTES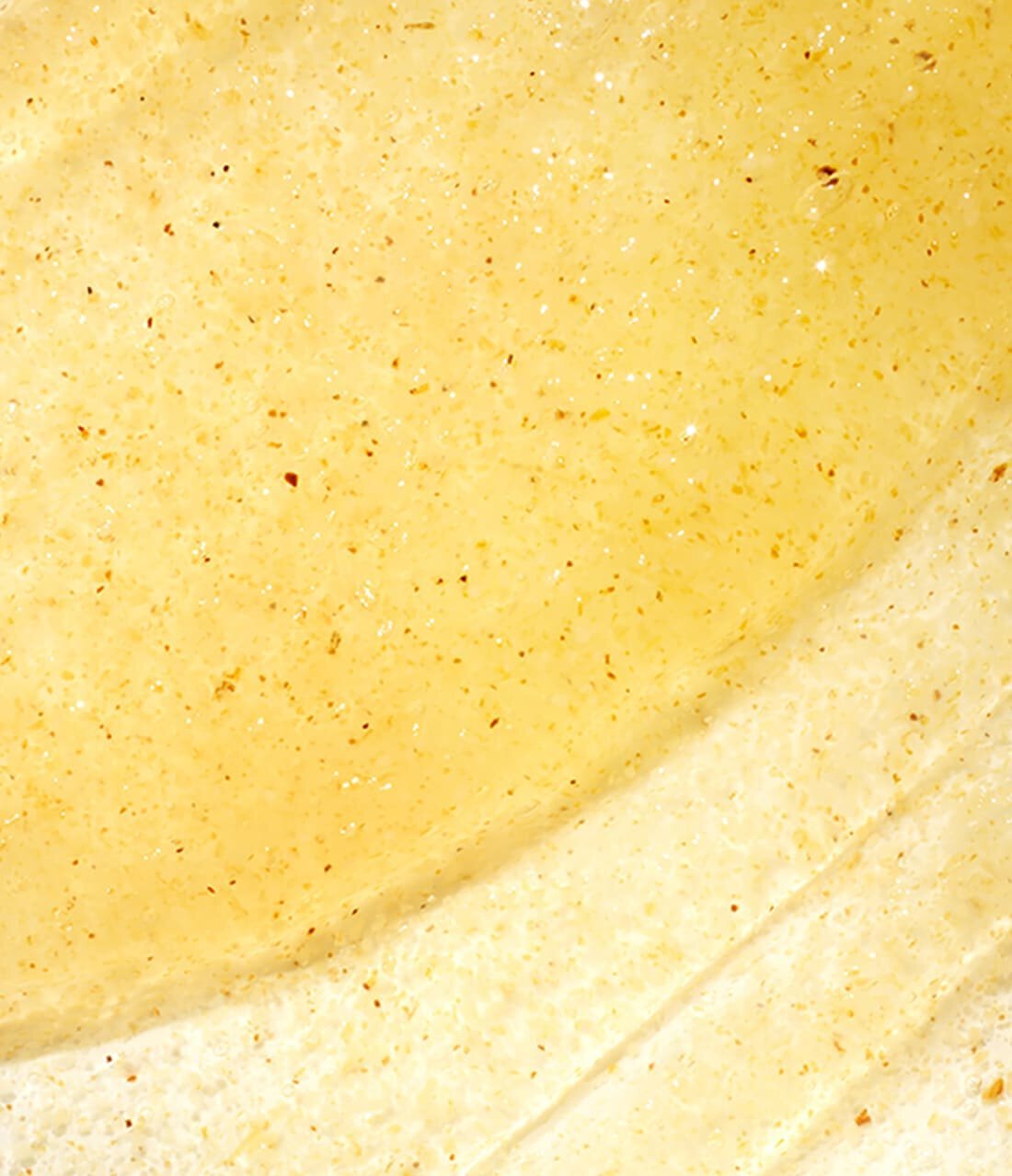 During shower, 3-Minutes-Skincare
with fine ginseng crush scrub
for smoother skin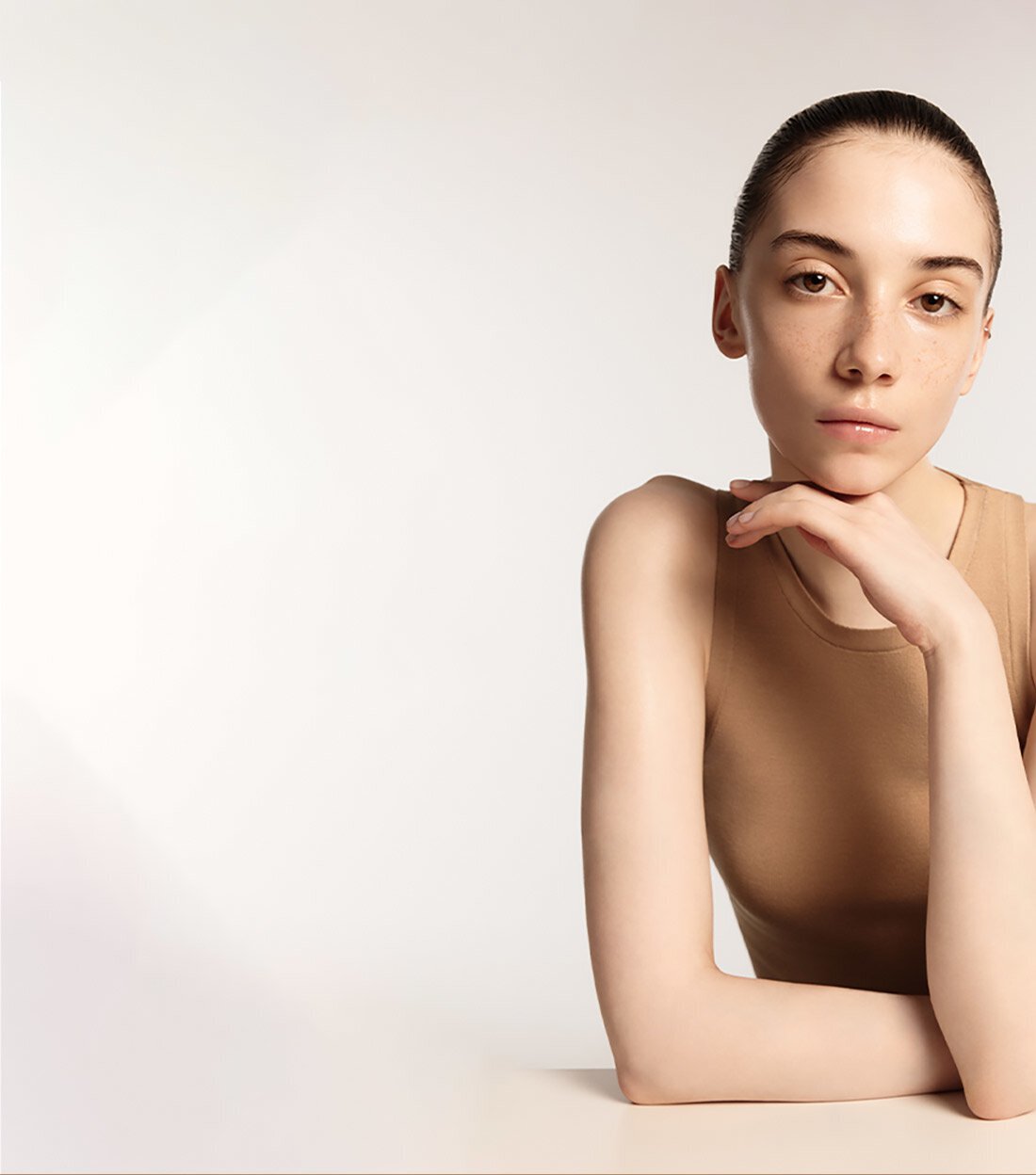 EXPERIENCED
MORE HYDRATED SKIN

AGREED SKIN LOOKS
RENEWED INSTANTLY

SAID CLEANSES
SKIN IMPURITIES EFFICIENTLY

SAID DEAD SKIN CELLS REMOVED
WITH LOW IRRITATION
From HUT's of 30 Korean women (ages 30 to 49),
conducted from November 12 to 18, 2018,
by ACORN, Korea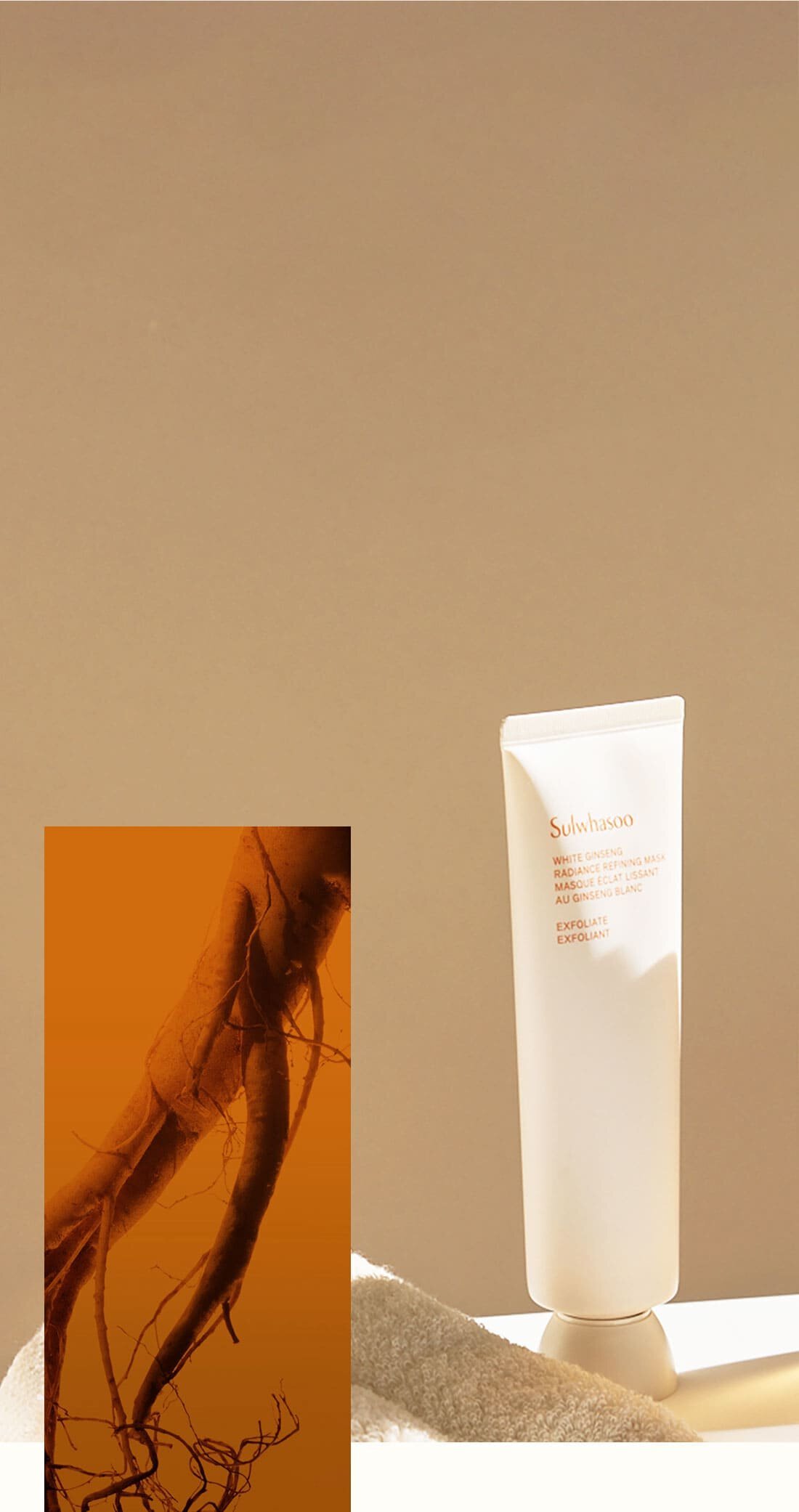 ROOT-TO-STEM
SULWHASOO'S
TRUE PASSION TO GINSENG STUDY
Firstly, sorting out more than 4-years-old ginseng
of 14% or less valid moist content.
Lastly, using raw ginseng as a crushed scrub
after extracting effective ingredients.
This is the know-how of over 50-years-long
ginseng study for skin and the meaningful
footstep of sustainable luxury beauty brand.
WHITE GINSENG
RADIANCE REFINING MASK
EXPERIENCING THE REGIMEN
FOR THE BEST RESULT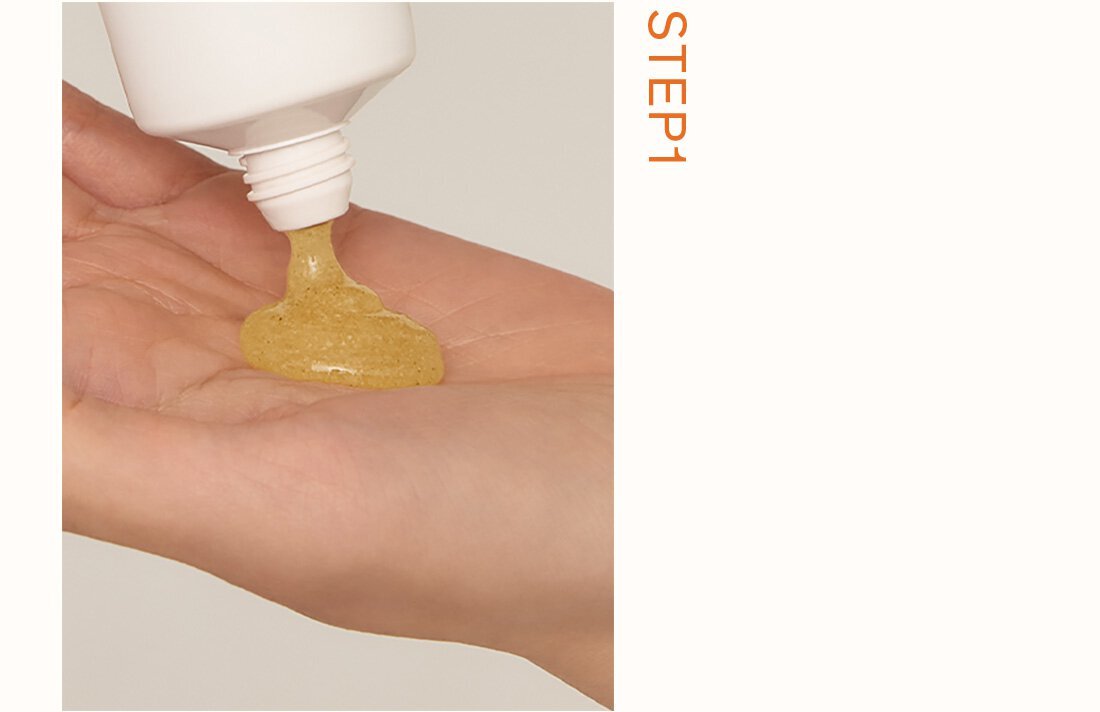 During shower, mask and scrub at the same time.
Take a Quarter-size of gel type mask onto the palm
of the hand, and avoid eye area,
apply thoroughly in an even layer thick enough
to cover your damp face right after cleansing.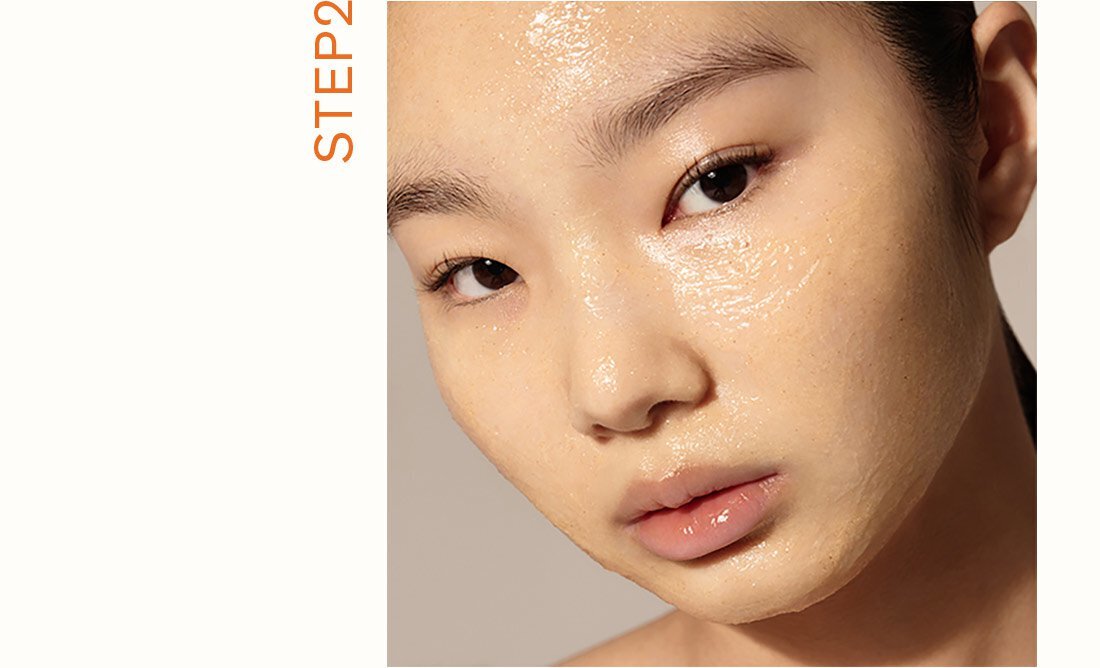 Gently roll ginseng-crushed gel scrub
enriched with golden honey
on your face with a massaging-motion
to remove dead skin cells, skin impurities and fine dust.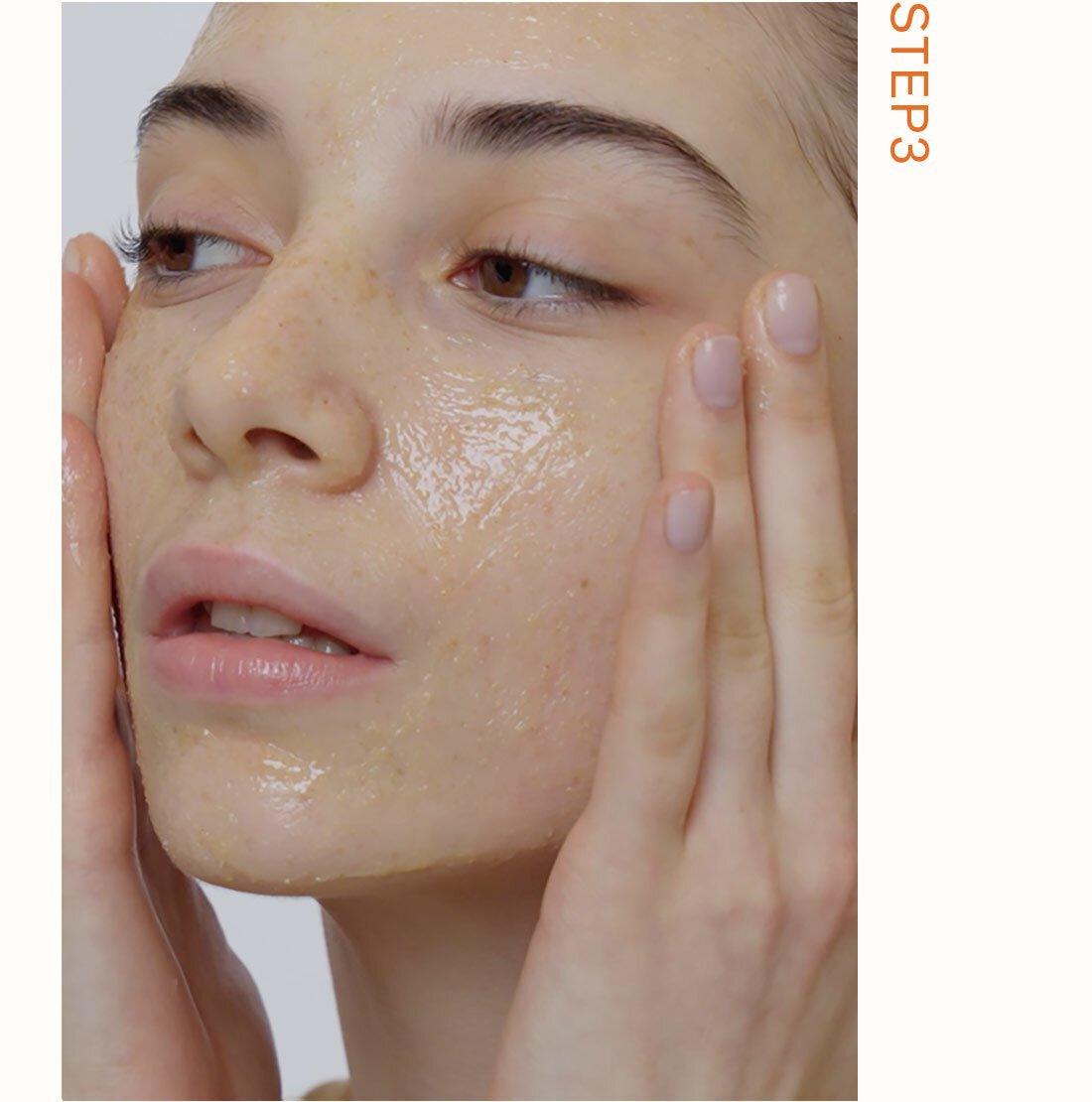 Leave on ginseng and honey infused gel mask
for 3 to 5 minutes during shower
for soaking into your skin.
Gently wash off the mask in the last step of a shower,
your skin will be smoother and clearer.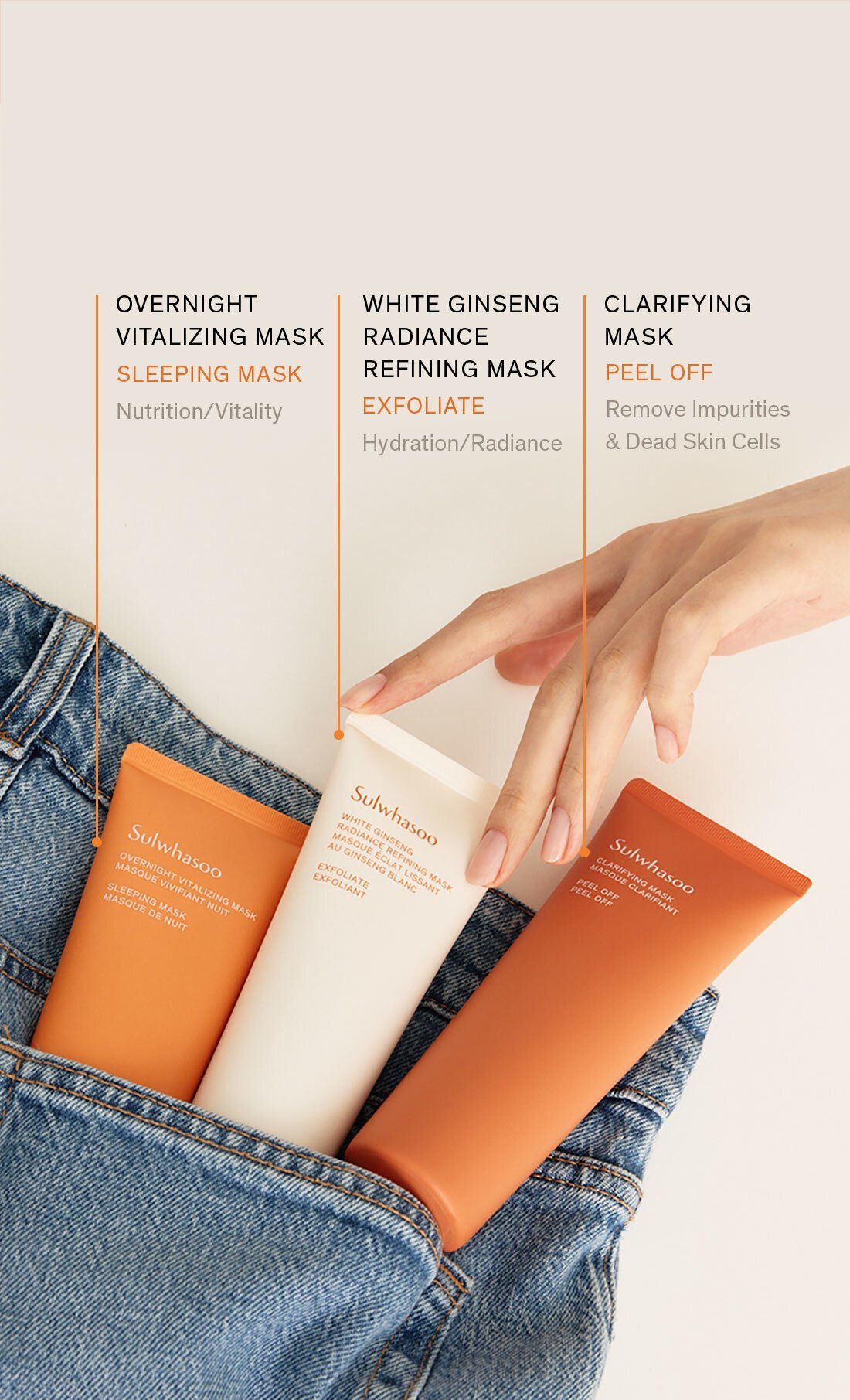 Overnight vitalizing mask / SLEEPING MASK / NUTRITION / VITALITY
WHITE GINSENG RADIANCE REFINING MASK / EXFOLIATE MASK / HYDRATION / RADIANCE
Clarifying mask / PEEL OFF MASK / REMOVE IMPURITIES & DEAD SKIN CELLS
SULWHASOO
MASK COLLECTION